Walk into The Charis Project's office and the first thing you will likely see is Christine's warm smile. She'll greet you in English, Thai, Burmese, or Lisu depending on what you speak. She'll even say hello in French. She enjoys learning new things, and devotes herself to mastering every skill needed for her job as our Office Manager.
Christine is simply fantastic, she's a person that you love being friends with whose friendship enriches your life. Despite losing both of her parents at a young age she is a vessel of kindness and maternal nurturing, always willing to help and assist others. Having grown up in urban Mandalay with her sister in a Burmese community, it wasn't until she moved to Thailand as a young adult that she was immersed into her own ethnic Lisu culture. Prompted by closures of the universities in Mandalay due to the conflict in Burma, Christine moved to Thailand in search of work, settling in the north of Thailand, in Chiang Mai.
It was here that she found lodging with a Lisu pastor and his family, which in turn allowed her to fully express herself within a Lisu context for the first time. Being part of a community of her own ethnic identity was a great period of personal growth for Christine and it was during this time that she came to meet Joseph in church. Christine upon seeing Joseph knew that she wanted to marry him and after six months they became husband and wife. Joseph is a great man, loving, patient, and kind, and their marriage is a blessing to the communities they continually and selflessly serve.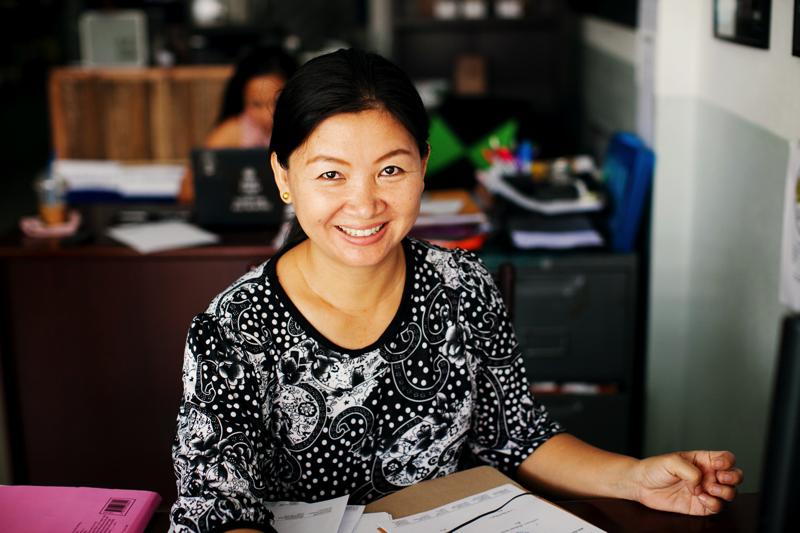 As Christine began learning Thai she started working in people's houses. through this work she met a counselor in Chiang Mai who greatly inspired her. This counselor went about her life with great dignity and diligence. Her example encouraged Christine that she can do the same. Christine and her husband chose to leave a comfortable life in Chiang Mai to move to Mae Sot and minister to the migrant communities here. It was here that she struck up a friendship with Aaron and Carrien, The Charis Project Founders. In time she informed them that she would be very interested in working in the office if any jobs became available. As soon as a need arose she was hired. A woman of her personality and skill ever eager to learn more and stretch herself is exactly what was needed. She fulfills her role of Office Manager with great expertise.
In addition to the duties that Christine already fulfills she enjoys translating for the Burmese community as well as seeing The Charis Project aiding women, children with learning disabilities and widows. She feels very passionately about the work that The Charis Project does in these areas and is proud to work for an organization that is seeking to make positive change to afflicted and vulnerable communities.
As well as having four children and serving them one of Christine's favorite things to do outside of work is to help and encourage her husband, who is a pastor. On her time off from work Christine and Joseph spend time ministering to the Burmese people in rural areas, reaffirming their value and worth.
Christine dreams of seeing the vulnerable people groups in Mae Sot empowered. Part of this dream looks like owning or renting land and offering work and housing for at risk people so that they may have stability in their lives. Through offering them fair wages and housing security, while also helping their children get an education, they can contribute to breaking poverty cycles and changing lives.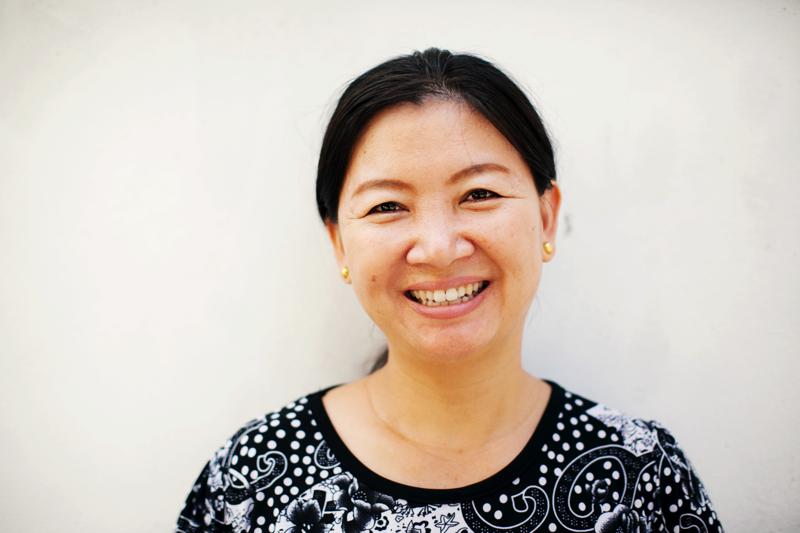 ****************
Words by Bobby Tomlinson, a Charis Volunteer, and Photos by Haley George Photography.