In November of 2014, thanks to your donations, we began providing weekly nutrition support to pregnant and breastfeeding mothers taking our first Women's Health, Pregnancy, and Childbirth class. We then expanded that support to include weekly home visits. Again, thanks to you, we also hired and trained a whole team of women to support mothers in breastfeeding, nutrition, and early childhood development.
Since that beginning we have made more than 4000 home visits! And delivered that many nutrition packages as well.
One of the reasons our Family Rescue program focuses on engaging families expecting a new baby is that this is usually a crisis event for a family in poverty. They wonder how they are going to manage to feed another child. The mother won't be able to work while recovering from child birth and caring for the baby, and many families can't afford to reduce their earnings to a single income, especially with a whole new person to feed.
Also, it is at precisely this point that we can have the most impact on a child's future health and development. Working with the mother to make sure she is educated and properly nourished helps prevent physical deformities in her baby. An educated mother also can better care for her children's hygiene, nutrition, and mental and emotional development.
We continue to provide nutrition packages until the baby reaches 6 months old, with the condition that the mother chooses to breastfeed her baby. This helps to ensure deep attachment, and strengthens the bonds that make up the family unit. The importance of this can't be understated in an area where breaking up families is so very common. If a family thinks they can't handle caring for their own child, there are those who will take it for them, and while those who would take the children usually operate from good hearts their methods do not align with the research on the best outcomes for children.
So, is it working?
Short answer, yes!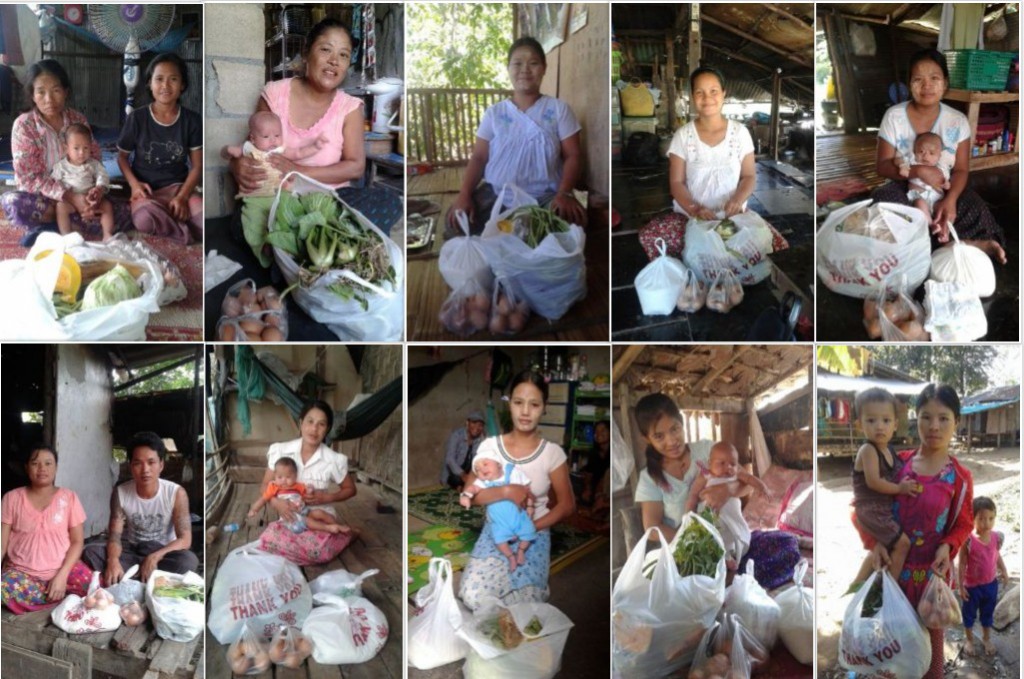 With this program we are targeting the most vulnerable of an already extremely vulnerable and transient population. Factors such as illiteracy, job insecurity, low wages, political insecurity, poor housing, poor community hygiene, and food insecurity contribute to the vulnerability of these families. Our clients are at the lowest end of this population. The poor, referred to us by the slightly less poor.
The families we work with express a extreme gratitude, and tell us how important our help is to them often. After that our biggest observable impact has been in the birth outcomes of the women in our programs compared to the data available for the outcomes in the general population. High-risk mothers in our programs have better birth outcomes than those in the rest of the population in the number of infant deaths, maternal death, low birth weight, and premature births.
We also have observed better outcomes when it comes to factors that affect the infant's health, such as breastfeeding, and exclusive breastfeeding. Thanks to our education programs, and personal support visits, we have seen a 94% improvement in the rate of women exclusively breastfeeding their babies until 6 months. This is the best possible nutrition advantage for the babies. Most often when breast milk is supplemented here it is done with foods high in sugar and low in nutrients, and cause lower breast milk supply. This is a significant health risk for an infant.
Mothers that breastfeed for at least 6 months also form a stronger bond with their children, and this affects the paternal bond as well. This bond helps to prevent family disintegration and the decision to give children into institutional care or to traffickers.
In our group of families to date 6% have expressed the clear intent to give their baby away. In every situation so far, we have been able to help these desperate parents find alternate solutions that allow them to keep their child.
---
The following chart contains a few details.
Maternal Outcomes
Number
Percentage  
Compared to Migrant Population
Total number of babies born in program
105
Number of infant deaths
1*
1%
Infant mortality rate in Burma is 5-12%
Number of Maternal deaths
0
0%
Maternal Mortality in Burma is 0.3%
Total number of Premature births
0
0%
Migrant population 8%
Total number of C sections
1
1%
Data Unavailable
Total number of miscarriages
1
1%
Migrant population 1%
Low birth rate at term
1*
1%
Migrant Population 8%
Number born with Cerebral Palsy
0
0%
Data unavailable, observably high
Number of Mothers who breastfed for 6 months or longer
102
100%
Data unavailable, observably nil
Number of mothers who exclusively breastfed for 6 months
96
94%
Data unavailable, observably nil
Total number supplementing breast milk in first 6 months
6
 5.7%
Data unavailable, observably 100%

*Child was born with a genetic disorder and lived several days past life expectancy
It's exciting to see that what we do is making a difference.
Such good results are especially impressive in the context we work in. We've received congratulations from health care professionals in this area for the impact we are having on maternal and infant health.
We are taking two further steps in the coming 6 months. The first is to refine our data collection so we can keep even better track of the results of our programs in the years to come. The second is to work with domestic and international academic professionals to publish the results we have tracked so far. Data like this helps us to show others that have the desire to help children in crisis that they must consider the needs of the whole family for best results.
If you would like to partner with us in rescuing these families in crisis please Join the Welcome Home Movement, and give monthly to provide ongoing support to more families who are desperate for the chance to rescue and protect their own children.