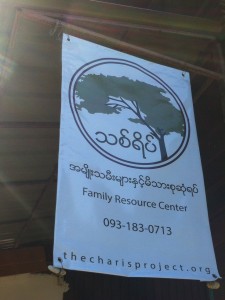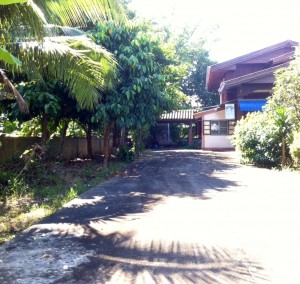 It started at a birth class. I apologized for the class going late the week before. I felt bad about all of these tired hard working pregnant women staying up late after a full day of work.
After the class a few women quietly told TinTin that they really didn't mind when class went late. It gave them an excuse to be out of the house until their husbands passed out. They don't like being home when the men are drinking.
The next week the class was on healthy emotional development in children. Part of it is explaining how family violence affects children, not just experiencing it, but also having to witness it. I told the women that often victims of abuse feel that they have no option, no other choice, but that there is always a choice for them. Though it might take some time to find it.
That was one year ago. At that point in Mae Sot I didn't know of any options or recourse that a migrant woman might have if she was in a abusive situation. There were a few emergency shelters for kids, and a long term shelter for women that was usually full, but I didn't know exactly what I could tell them that they could do if they were being abused. I had to leave that portion of the talk simply with the words, "You always have a choice, it may take some time to figure out what that choice is, but together maybe we can find solutions."
TinTin had been working with us as Assistant Director for almost a year at that point. She's a fantastic woman with a kind heart and a lot of personal experience with the challenges that the women we work with face.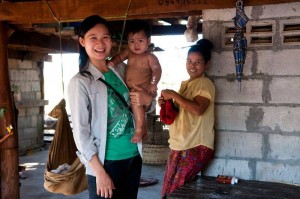 The Monday morning after that class, she approached us and said, "I have an idea.
I want to make a center that would be a safe place for women to come and get away from home when things are difficult.
It could have classes and lots of things going on every day so that they would have an excuse to come and it wouldn't be something that makes things worse for them at home by making their husbands look bad in front of the community."
(This is a detail we foreigners would probably never have thought of. We don't think of how important saving face is in Asian culture, and how going to a "shelter" as we tend to think of them in the west would be very damaging for a woman and her family in in the cultural context we are working in. )
The idea began with a place to provide added value to the lives of women and children, that would also be a refuge. It grew into a place that we see as being the hub of our entire community engagement initiative.
In the end, what vulnerable mothers need is support. They need to feel that they are not alone, and that there is help if they need it. We're here to provide that help and support.
One year later, after much research and development of the initial idea, we have opened the Family Resource Center, with TinTin as the director.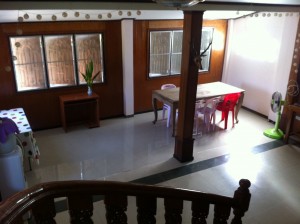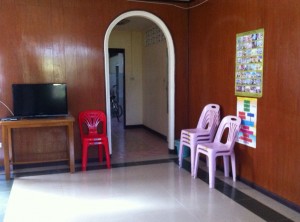 It is in a central place where we can provide almost all of the community education classes we've taught to date on site. It has a big kitchen for community meals, lots of space, a large yard full of fruit and shade trees, and big rooms for offices and classrooms.
The Burmese name the TinTin chose is Thit Yiek, which literally translates as the shade tree. In Burmese culture the shade tree is the place where everyone goes to relax and rest and talk together in the heat of the day. It's the meeting place in the village, where information is shared and community is found. That's exactly what we are building this place to be, a place of community, shelter, and information.
Thanks to you we have already have in hand the budget needed to cover operating expenses for the first year. To help us grow this and all of our other programs to serve more and more families and children, please click the donate button below.