We have partners! We have actually been working with a wonderful group of people from Switzerland for some time now. We have held off on announcing the partnership because we wanted to take a courageous wait and see policy. We wanted to get to know them and know for sure we worked well together before we made a big deal of it. We are now confident and want to tell everyone!
We have been working together to support the Tak Province children's home. Their main interest is in doing concrete projects. While we are working on developing a whole new model of how a children's home runs through working on management and business development, and have been providing the monthly support still needed by the home.
We have been able to launch the coffee growing operation.
We have been able to begin laying groundwork for launching a private school in the hills.
Also we have been able to lay the groundwork for launching a second whole community with Burmese refugee orphans.
All this at the same time that, thanks to our Swiss partners, the kids are no longer living in the rental situation they have been in for some time. They are now living in a brand new house. An amazing beautiful house with big rooms, nice bathrooms, indoor play areas, our own garden land and soccer field, an excellent separate kitchen and mess hall, an outstanding rainwater collection system, and private suites for staff families and visitors.
Check out the pictures!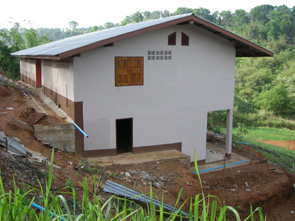 This is the main house with the sleeping rooms.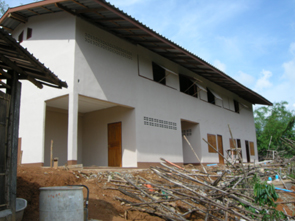 From the back, opening out to the garden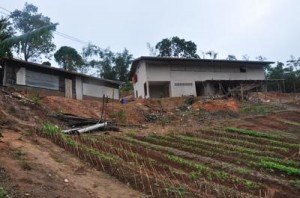 To the left is the kitchen, eating, activity area. The higher part of the walls are bamboo for better ventilation.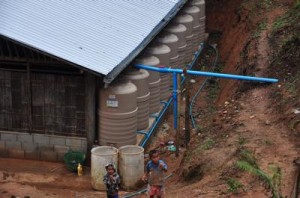 This is the rain water collection system from the roofs.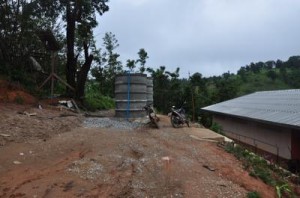 The water is pumped up to these concrete cisterns above the house that provide water pressure.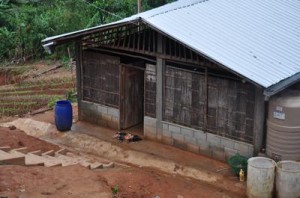 Looking down on the kitchen from the dorms.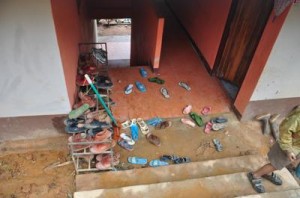 Front entrance coming down from the driveway to the upper level.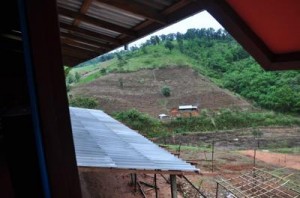 Looking out on the garden.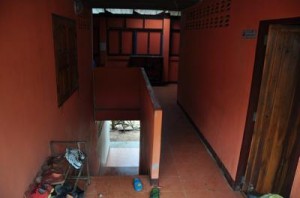 The upstairs is where the kids rooms are and downstairs are the staff and guest suites.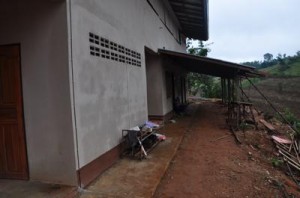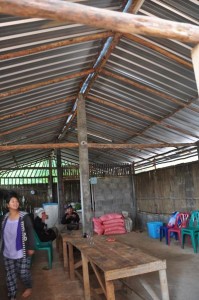 Inside the dining hall.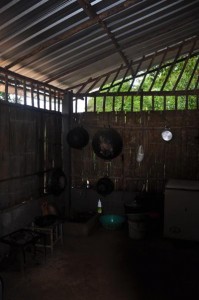 kitchen corner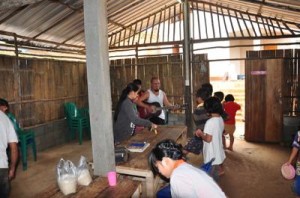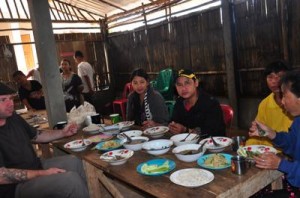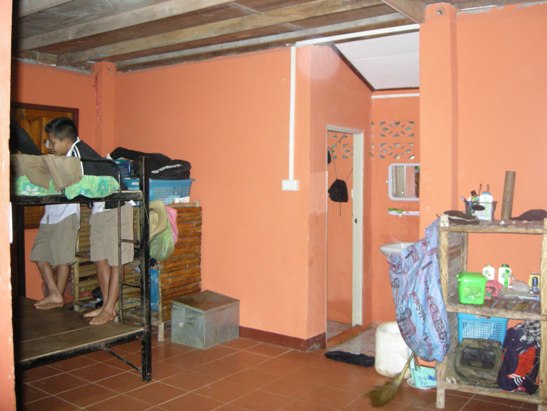 inside a kids room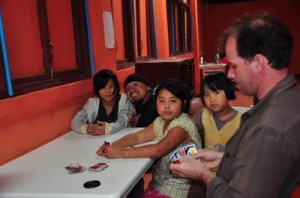 Teaching the kids to play Uno in the main hallway.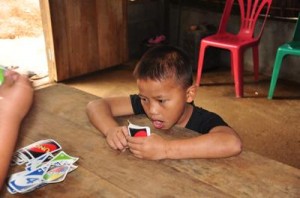 Someone doesn't like his cards.
They don't really have an official name yet, we'll tell you if they get one. In the meantime, thanks Swiss partners, you did an outstanding job. We're excited to be working with you, and look forward to the future.