Jan keeps everything running in the Shade Tree Foundation office. (Shade Tree is the Thai foundation established by The Charis Project that manages all of our in country projects.)
Jan was born in Bangkok where she has lived for 40 years. After university she worked for other NGOs in an administrative capacity . When her father, a native to Mae Sot, decided to retire to his place of birth, Jan decided to come as well to take care of her parents and begin her country life.
It was then that she met the Blue family, and became interested in the work of The Charis Project.
It is our great gain that she came to Mae Sot, and considered the work of Healing Families, Strengthening Families, and Keeping Families together something worth applying her skill and knowledge to.
We would not be where we are today without her hard work and drive to always improve, both personally and as an organization.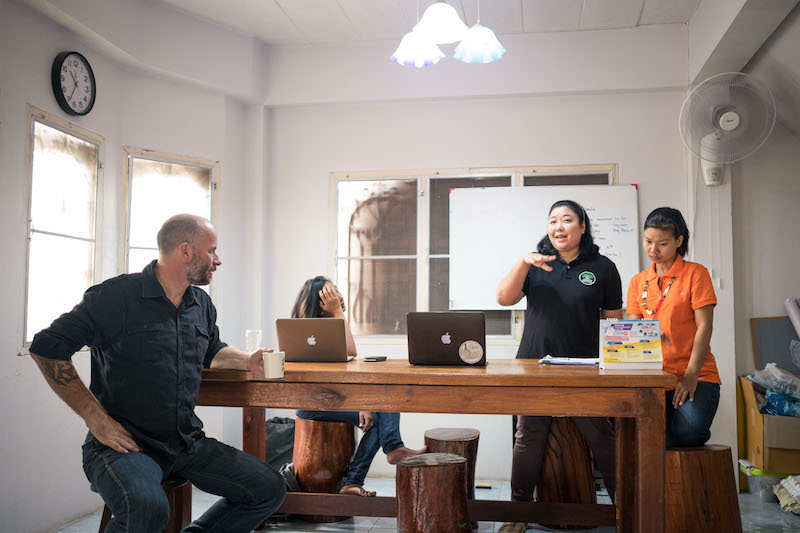 Jan speaks Thai and English.
Jan is also on our Thai board of directors for Shade Tree Foundation.