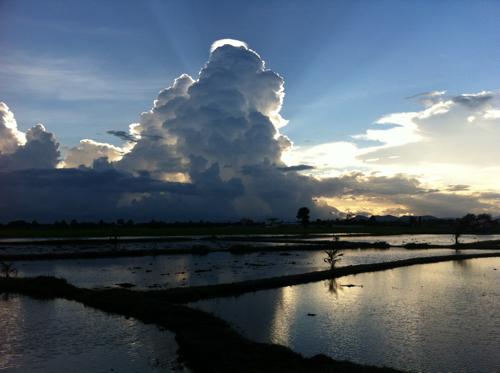 Work on the Charis Teaching Farm continues. Our primary obsession in the past month or two has been to prepare the soil at the farm. You can tell this because Aaron's conversation with people has been littered with questions like, "Do you know any good sources for bat poop? I'll pay someone to haul bat poop here in a truck. Or cow, or chicken, or goat…"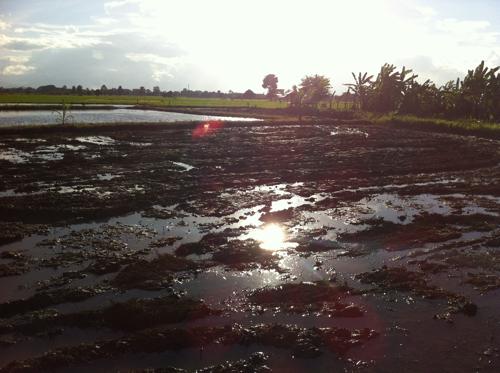 The previous tenants had grown corn, which sucks all the nutrients out of the soil, and then had burned off all of the stubble, making the soil very alkaline. We need acidic soil to grow rice, so we've been working to make it good again with composting and and lacto-fermentation to make fertilizer. Google System of Rice Intensification, SRI for short, if you really want to know the details.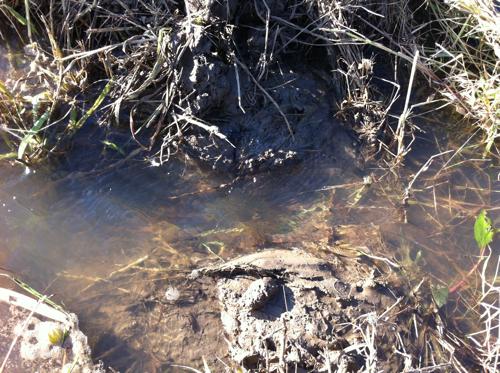 We've been blessed to have others in town with years of experience to consult with as we work on getting our first crop in. Our car is splattered with mud and full of farm implements. It appears we are now farmers in earnest.
To till the soil we needed a tractor and no one could tell us where to hire one. Last week Aaron saw a tractor sitting on the side of the highway. He got out and walked around it until someone came out to see what he was up to. Then he asked if it was for hire. That tractor was two big for our fields, but the guy connected us with another tractor owner who came, with a friend, and got everything tilled under and ready to go in record time.
Two exciting developments:
1. We needed more laborers to get the nurseries planted and the rice plants in. We've been able to coordinate with Compassio to hire some of the families they support monthly to help them out with work. This furthers our goal of funding family through entrepreneurial effort for other organizations as well.
2. We have a farm manager! Sak Chai is passionate about organic farming and learning more. He has experience, as he has farmed his own land for years. This job will be a much needed source of income for his small family and he is a much needed person for us to oversee the workers and the many details. We're excited to have him come on board as the Charis farm manager. The first thing he did was suggest we prepare a large shed for making really good compost to help the soil. A man after our own heart.