Thank-you to everyone who took time out of their busy schedule and came to The Charis Comedy Night July 28th. We raised over $3000 that evening thanks to everyone who came and supported us.
A special thank-you to the comedians who desire to support The Charis Project and volunteered their time and talent, and to Aztec Brewery for hosting.
Andrew Long on being American.
"Comedy is both tricky, and subjective", as one of the performers that evening said. Something we are quickly learning.
Some of the content of the evening did not represent the mission of The Charis Project to save and heal broken children and broken communities, and did not represent the spirit of our sponsors.
We apologize first to the performers for not setting the "strike zone" for the event more clearly. We did not anticipate how much more specific we needed to be in our communication with you so you could do the best job possible with the audience you had.

We apologize also to those in the audience who were offended by some of the content which did not reflect our overall mission. Please bear with us as we learn how to best portray both the mission of The Charis Project and the spirit of our sponsors.
And thank-you a thousands times to our fabulous volunteers.
We couldn't do anything without these guys, and everyone else who helped out.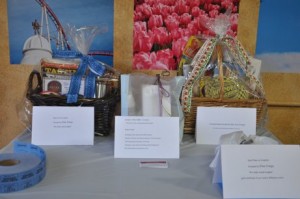 A few of the fabulous raffle prizes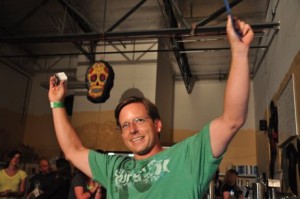 The happy iPod winner
Today Aaron, our CEO, is on the way to Thailand to begin set up of a new orphan care community and implement a computer lab for the kids at the orphanage in Tak Province and surrounding village. We're able to do that because of all the people like you who care what happens to these kids, and want to be part of the solution to the problem. Together we are making the world a better place for children.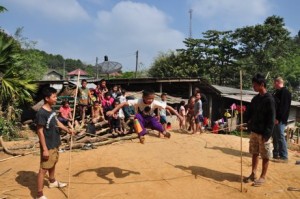 Boys in a jumping competition at the home.
Please stay tuned as we move forward to greater excellence in both expressing and accomplishing our mission of healing broken children and broken communities.