She would sell the baby. That would show him. He was gone and she was furious with him for what he'd done. She would not raise his child alone! The arrangements were easily made. The tiny human still growing in her swollen belly in exchange for 100,000 Kyat($65USD). Soon she would be free of him, and the baby. She could move on like this never happened.
---
"Do you know what your daughter in law has done?"
"No. She doesn't speak to me since my son and her divorced."
"She was pregnant when he left. She's sold the baby. A baby girl."
"No! That's my grandchild! I would have taken care of her."
"I can help you get her back. But the traffickers will want their money back also, 100,000 Kyat."
"I could never pay them that. What can I do?"
"I can loan you the money. You can pay me back little by little."
*****
---
When this grandmother discovered that her oldest son's wife wanted to sell their baby the money had already exchanged hands and her daughter in law and the baby were both gone. But with the help of a buddhist monk, who also gave her a loan, she found her grandchild, bought her back from the traffickers, and took her home to raise her in their little village in Myanmar. She asked her grown children who already had jobs to send money to help pay off her debt to the monk for buying back their niece. The baby girl would be like a younger sister to the children she still had at home, a 12 year old girl and two boys aged 9 and 7.
Sometime ago she and the father of her children had split up and he was gone. None of the family know where he went. She was with a new husband now and this would be a new family.
But she and her husband fought, and he left her. She didn't even realize she was pregnant again until after he left. Now she was a single mother all over again, with 4 children at home, including a tiny baby she was still in debt for, and expecting again for the 7th time (at least). She tried to end the pregnancy. By herself. Here the details are fuzzy, because the children who were there are quite young. But all agree that she died from the abortion attempt.
After that, life for the children she left behind got very bad. The other families in the village took them in, but they were rarely fed enough, and what they did eat they paid for in hard labor for the people they stayed with. But they weren't without help for long.
Ei Phyu is their older sister. She's currently 24 years old. She and her husband, Zaw Lin Aung, work at a garment factory here in Mae Sot. They decided to send for all of the children and move them all into their little house together in Thailand.
When we met her family Ei Phyu had just recently taken all of her younger siblings and 6 month old niece into her care and was struggling to provide for them all. This brave young family was barely holding it together when we started providing nutrition support for them.
Even with the food from the Family Rescue Team, they were still considering the option of putting the boys into a dormitory school. There they would get food, and education, but would have to grow up away from their family. We encouraged them to try and come up with an alternative plan. Ei Phyu contacted her younger brother, and found he was currently working in Bangkok. When he learned the situation he said, "Don't split up the family. I will send what I can each month to help you out."
With the nutrition support from the Family Rescue Team, and help from their brother, this family now has enough to eat and for the 2 boys go to school.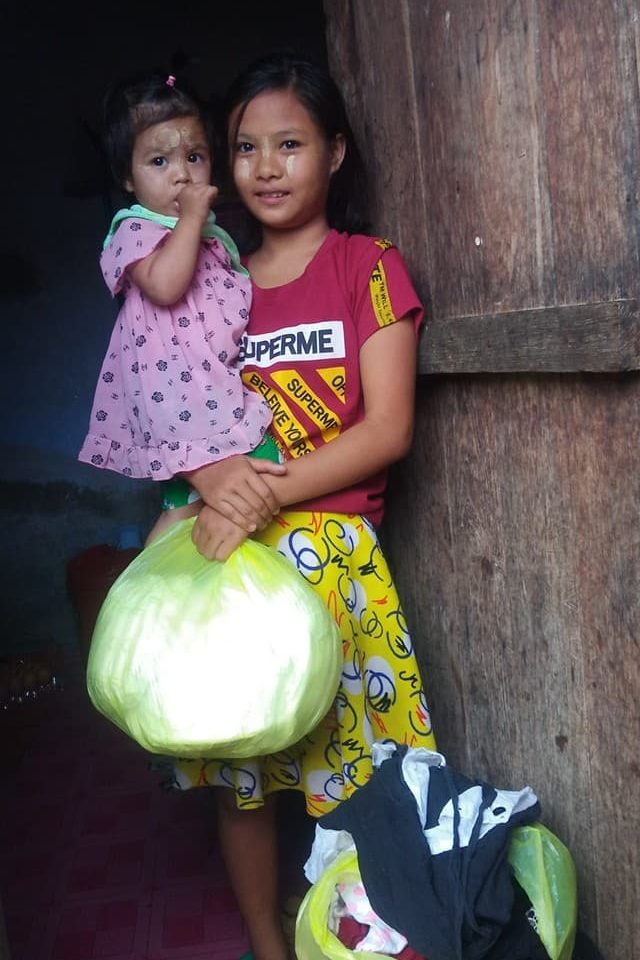 But someone has to take care of the baby. Right now the younger sister, now 13, has stopped going to school in order to take care of her baby niece, the one her mother worked so hard to rescue. We hope that will change in the future. (Both the baby's father and mother have since remarried and live elsewhere. Neither her father nor mother want her.)
This family's story is a difficult one. It is less than ideal in almost every way. But, most members of this family have the will to stay together and protect each other. They had a mother who wouldn't stand by and let her grandchild be trafficked. They have the conviction that taking care of each other is important, no matter how hard. Now, they have your help too. They are getting the resources they need to grow strong enough to continue protecting each other, and the encouragement and skills they need to succeed. With your help, with someone walking beside them and giving them strength, they have the best chance yet of continuing together as a family. It is still a difficult path ahead but now they have encouraging friends who will stick with them.
Thank you for being a friend who will answer this family's prayers for help.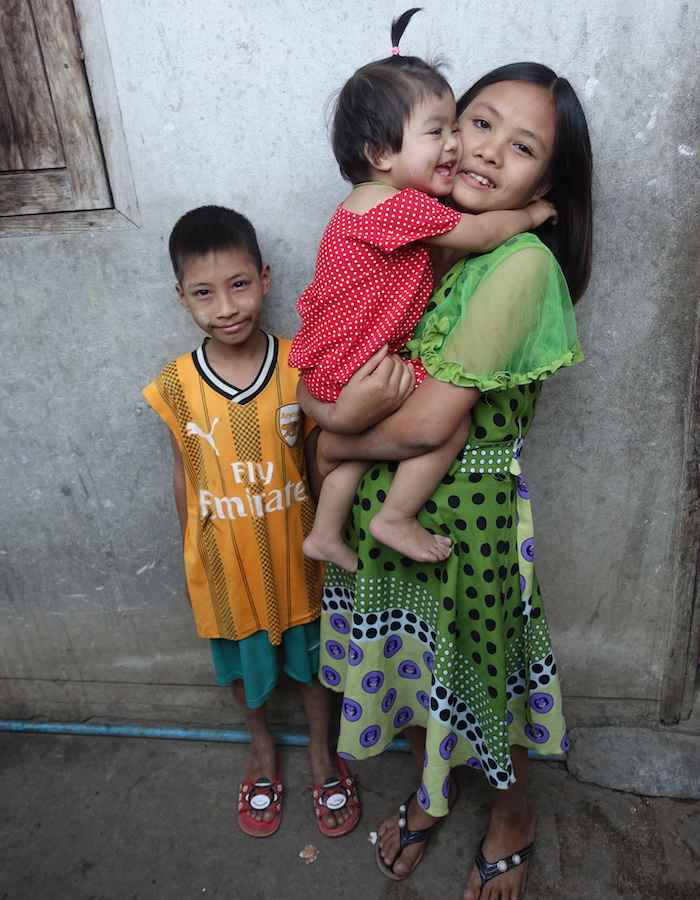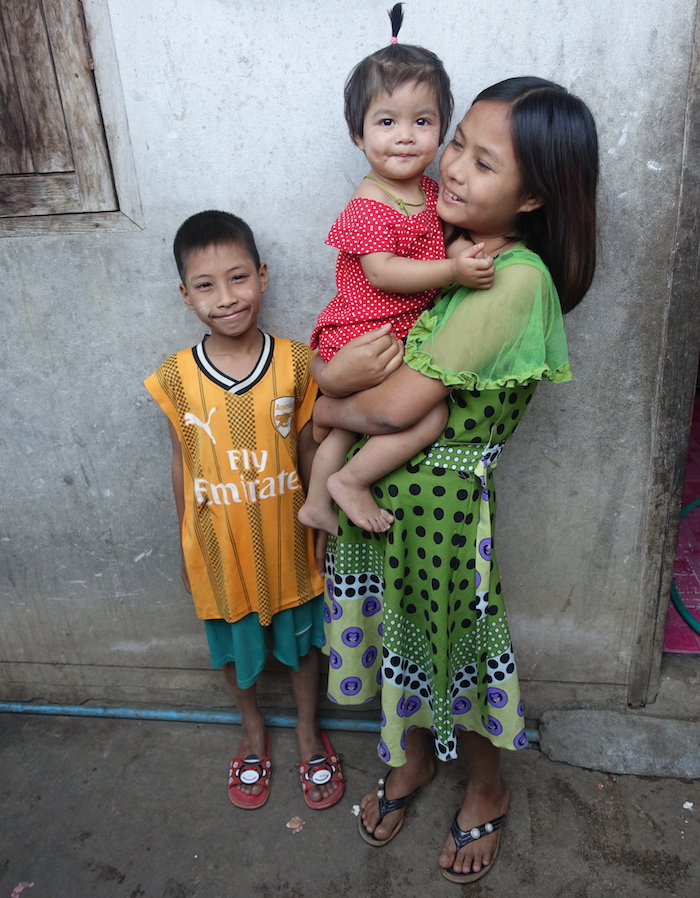 Carrien is co-founder of The Charis Project, Family Education Curriculum Developer, and mom of 6.
You can get her free mini-course on Making Your Family More Resilient here.