"As a part of the Family Enterprise Program, I finally have the tools to take control of my finances and build a better future for my family."
"My name is Ma July, and I am a 30-year-old mother of two daughters, Rosey and Ruby. My husband, Saw Kwel Doh, is a worker in a wood factory. We have lived in Mae Sot, Thailand, for 17 years since we fled Myanmar in search of safety and stability."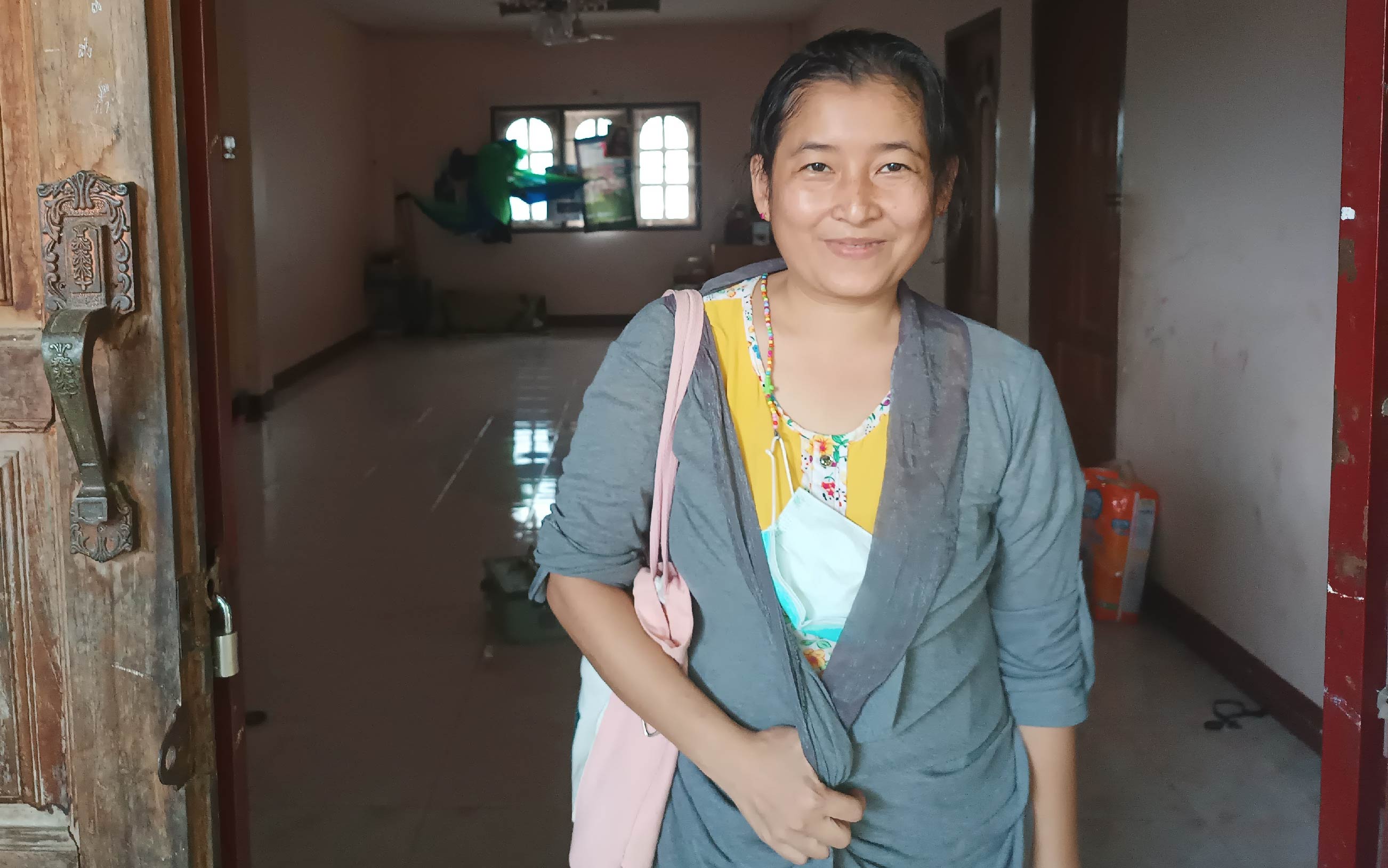 Ma July serves as a dedicated leader within the Irrawaddy savings group and is for her patience, hardworking nature, and commitment to both her own well-being and that of her family. As we sat down to talk with her, she shared her pride and sense of accomplishment at what she's been able to accomplish.
The Story of Ma July: Achieving Financial Stability
"I joined a Village Savings and Loan Association(VSLA) in my community called the Irrawaddy Savings. Each savings cycle is 10 months months long. By the 4th saving cycle I was saving so well that I signed up for four savings books! This was an accomplishment for me, as most members only signed up for one book. I consistently saved the number of shares permitted in each book, which is five. This means that every 2 weeks I was able to buy 20 shares, each worth 100baht($3USD). When my husband was in an accident and broke his leg, my dedication to saving and building financial stability for our family paid off."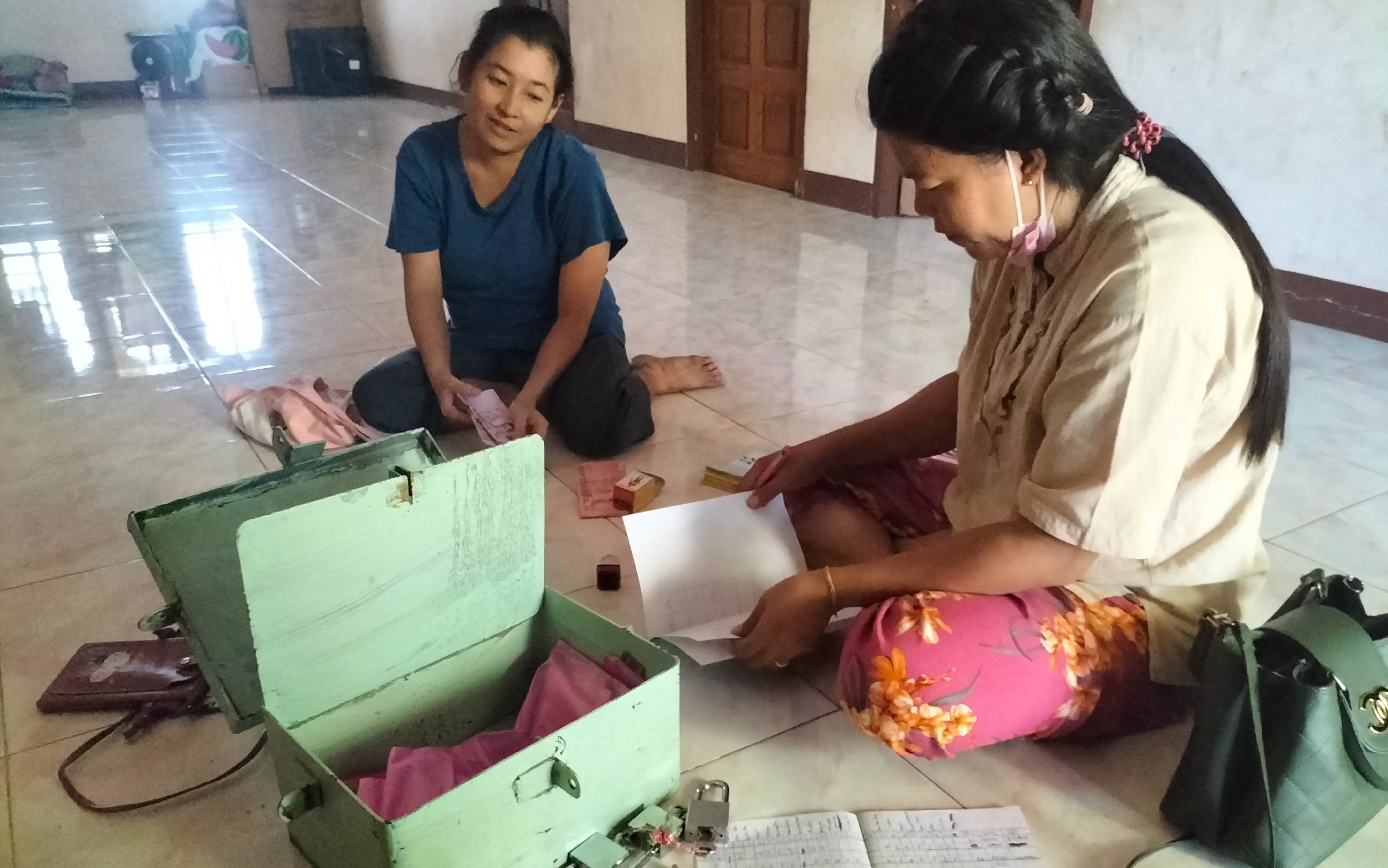 "My husband couldn't work because of his injury. I knew that my family's circumstances now depended on my efforts, and I had to overcome my shyness to care for them. I withdrew two of the four saving books. Then, I used the 7,200 baht that I got from the saving books to establish my own business."
"I started a food stall where I sell traditional Burmese food. With the skills I learned from the Family Enterprise program, I could successfully run my business. I am happy to report that my business venture is running well."
Ma July has been running her business successfully for over a year now.
Confidence Unlocked through the Family Enterprise Program
"The Family Enterprise program has given me the knowledge and tools to start my own business and support my family. I am grateful for the opportunity to participate in this program and the VSLA. It has given me the courage to save and invest in my future. I have also gained new friends and support from other savings group members."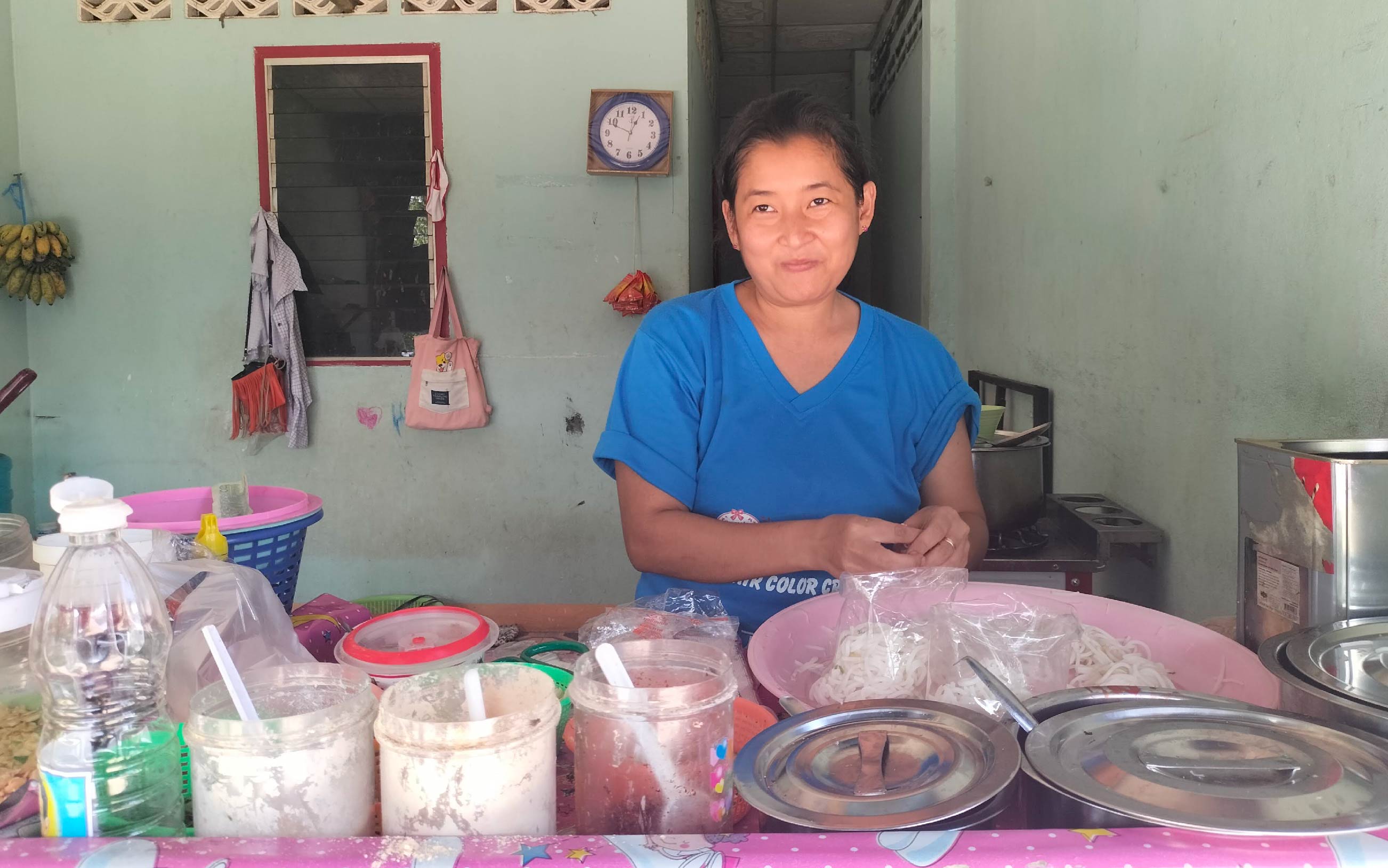 "Through the Family Enterprise program, I discovered my ability to run my business. It has not only brought financial stability but I also feel a sense of accomplishment. As a business owner, I contribute to my family's income and support my community. More families like mine could benefit from this program."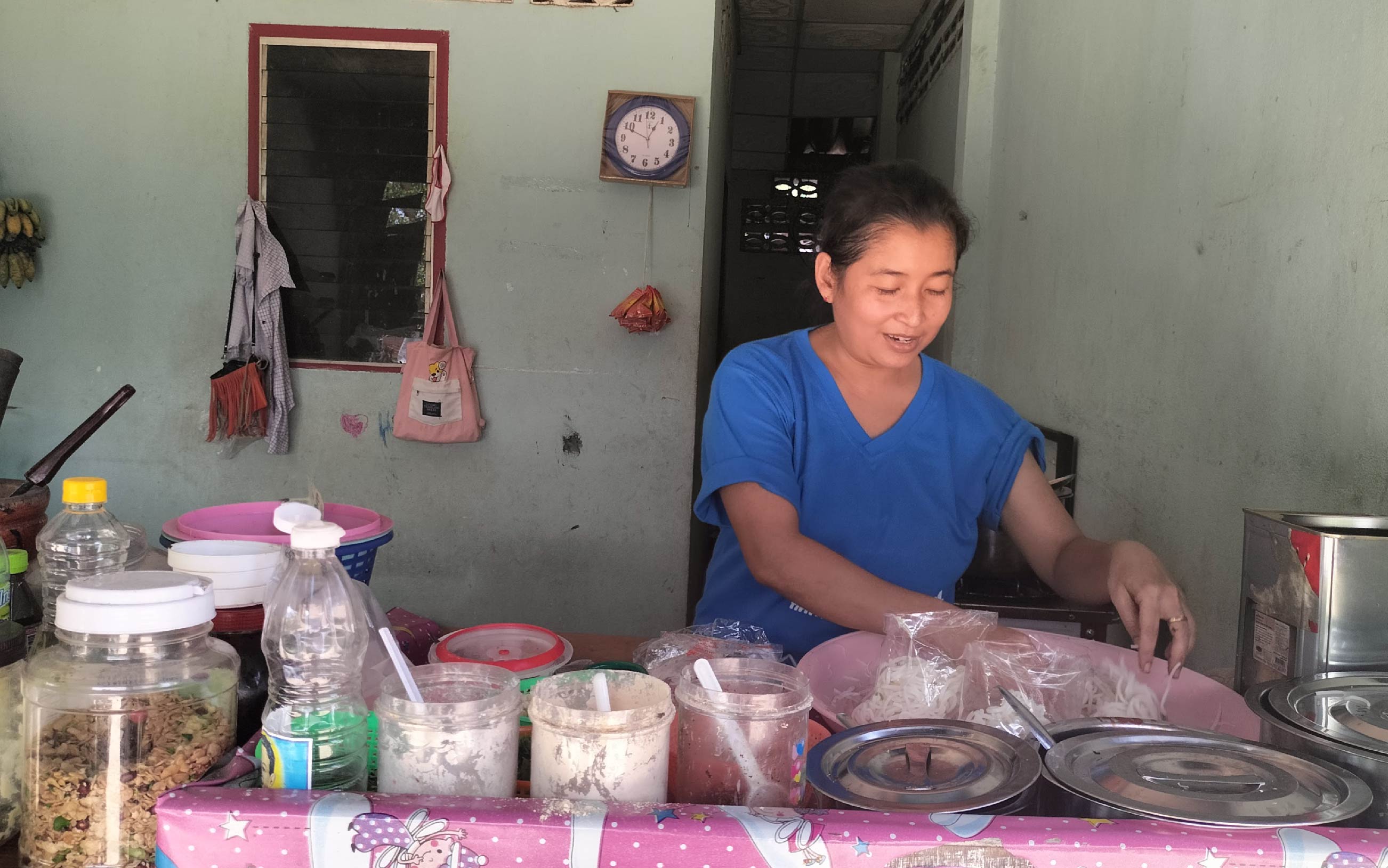 "I encourage others to join the VSLA and learn from the Family Enterprise program trainings. Here is a real chance to succeed and gain financial security if you are willing to work hard."
Dedication Can Make Dreams Come True
Ma July's story is a testament to the transformative power of savings and entrepreneurship. With dedication, hard work, and the proper support she was able to achieve her dreams and provide for her family.
The Family Enterprise Program is making a difference for migrant families. Families on the Thai/Burma border often face challenges with financial stability. They need access to secure savings structures and help to become financially literate. They usually fall prey to predatory loan sharks. As a result, they end up in crippling debt. This leads to constant financial crises. These crises strain their already weak families and endanger their children.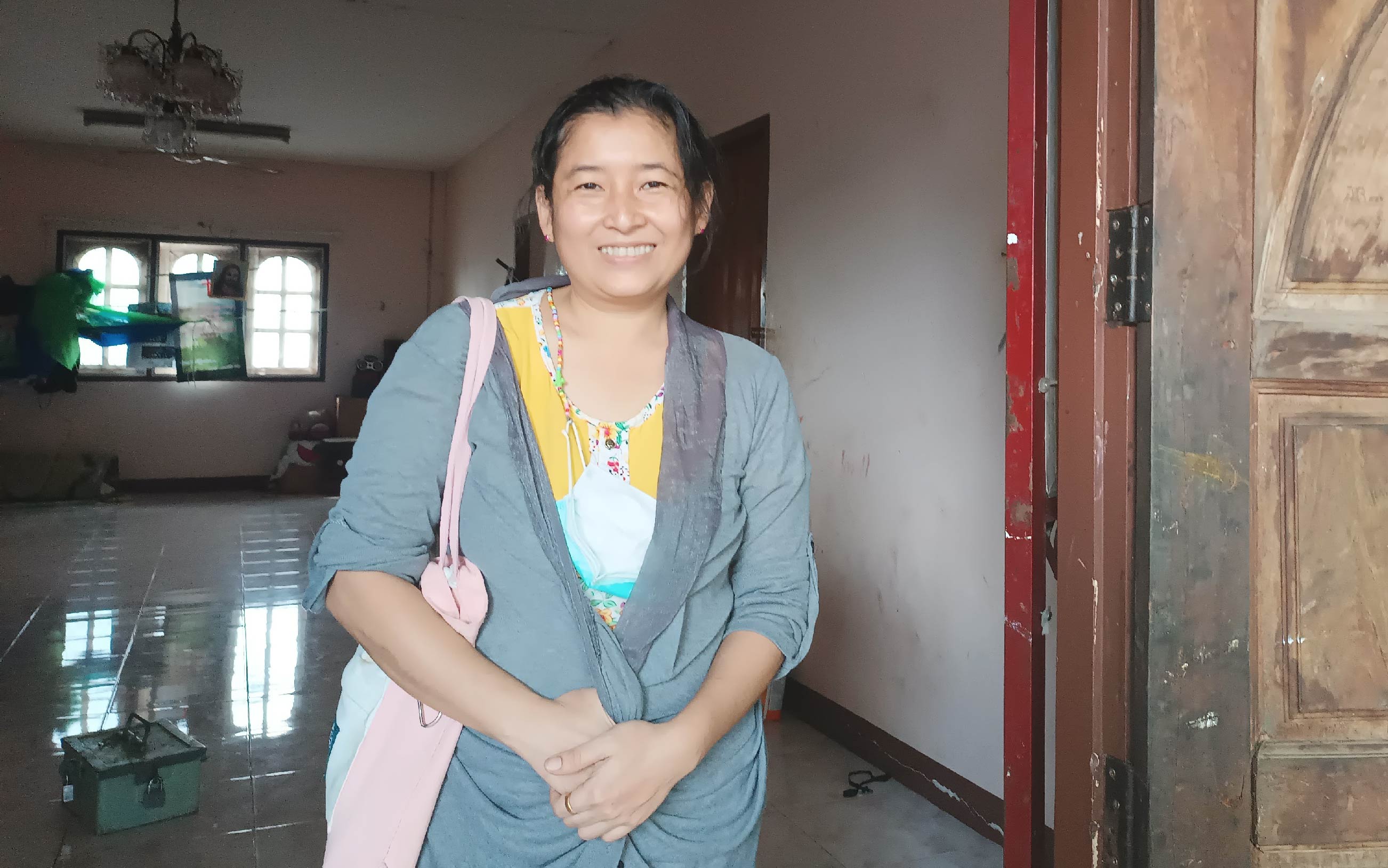 Family Enterprise teaches families basic money management skills and coaches communities to start and run Village Savings and Loan Associations (VSLA). This allows them to become financially resilient and self-sufficient. Within a year of joining a savings group, 90% of families become debt-free with cash in hand.
Financial literacy and secure saving structures have given families security for their children that they never knew it was possible.
Let's Help Other Ma Julys
But much more work is needed, and we need your help. By supporting Family Enterprise Program, you can expand its reach to several more communities. We have seen that in any kind of crisis, families in a savings group weather it better than the families who aren't part of one. Just like Ma July had the savings needed to launch a business when her husband was injured and lost his job.
Our goal for 2023 is to make a great program even better. We are using everything we have learned since launching the Family Enterprise program 5 years ago, and are tuning it to become an even stronger runway for rapid, successful financial independence. We launch more VSLA every month while continuing to provide ongoing coaching and record-keeping for the active VSLAs already launched, until they reach independence.
Your support can impact countless families living on the Thai/Burma border. By giving families access to training and savings structures that empower them to be financially independent makes a huge difference to the future of these families and their children. Together, we can build stronger, more empowered families and communities.