Less than a year ago, Chawsu was deciding whether or not to send her small children away in order to be able to work  and try to make ends meet. Her husband's job, loading and unloading large supply trucks, didn't earn enough by itself to cover all of their expenses.
But she wasn't without ideas. She just needed resources. We met with her to hear about them and decided she was a good candidate for a business loan. Chawsu started a small business delivering groceries to her neighbors. Her migrant work village is quite far from the city and the markets, and it's hard for people to get into town to purchase groceries. Chawsu saw the problem and thought of a solution. She would go into town, purchase all the things her neighbors needed at bulk prices, bring it back to the village, and deliver grocery orders to each neighbor personally. She arranged with the boss to be paid for her services directly out of people's salaries. This way she was sure to get paid.
But Chawsu didn't stop at one business. She's been busy.
Last month, when it was time for her loan payment, she asked us to come and join her for lunch. She wanted to show us what she had been up to. Since she had some extra food at her house from the grocery deliveries, she decided to take advantage of it. For no extra cost to herself, except time, she started a hot meal service for some of the single men in the village who don't like to cook. For a monthly fee, they come to her house at meal times and eat her delicious curries. They pay more for this than they would for grocery service, and she's already cooking for her family, so it's easy for her.
This little side business is adding even more to their family's savings.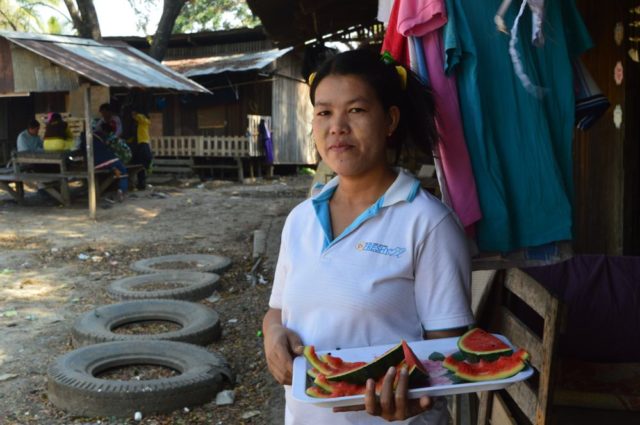 Thus encouraged, she started a laundry service also.
Her daughters have now begun Thai preschool, and on those half days Chawsu takes other jobs to bring in an income.
She asked us to help her find yet another job, maybe cleaning houses.
In our opinion, another job is beneath her abilities, and we've offered to partner with her in another business venture if she would like.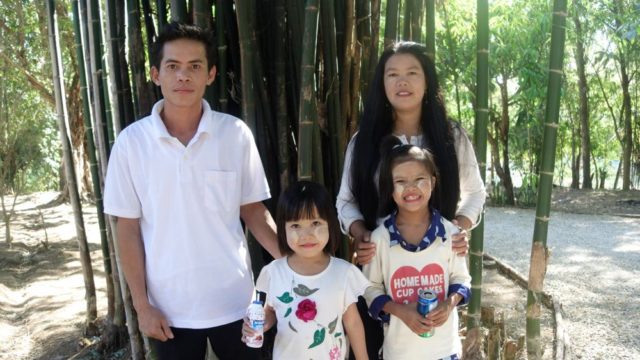 This woman's energy is incredible. With creativity and access to capital, she is using her abilities and knowledge to keep her family together and help them grow stronger financially. We are proud to be able to partner with her.
Carrien is co-founder of The Charis Project, Family Education Curriculum Developer, and mom of 6.
You can get her free mini-course on Making Your Family More Resilient here.