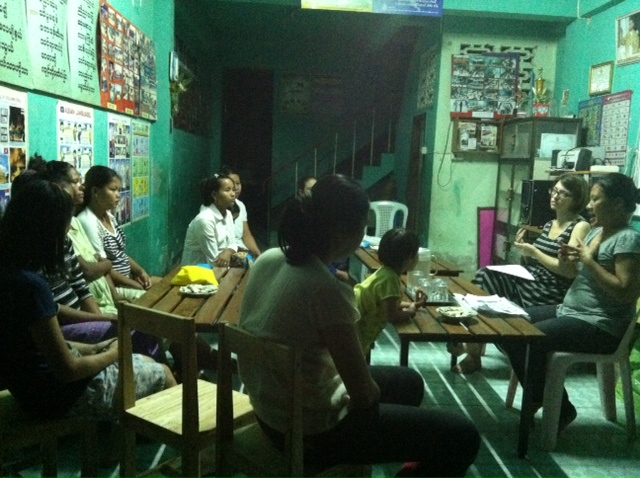 Sometimes education isn't enough.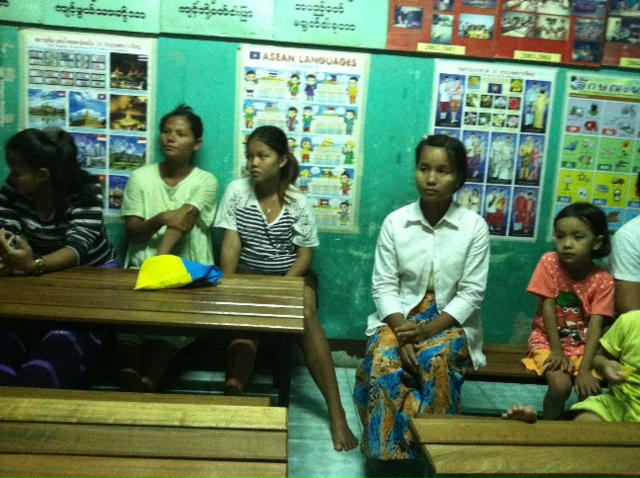 I look out at their faces as I hold up the handout showing all the nourishing things that they should eat to help them stay healthy and strong while pregnant. I've spent days researching to find for them the least expensive and most nutrient dense local foods available. There are weeds in Asia that have more nutrients in them than most of the vegetables westerners are familiar with. But I can tell that it's not enough.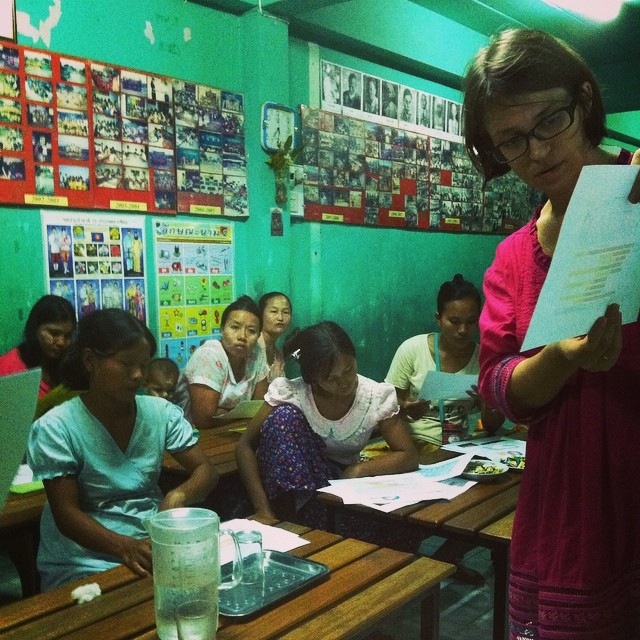 Sometimes their faces get hard when we go on to discuss how eating this way is important. It can help prevent premature labor, restricted fetal growth syndrome, and a whole host of other problems ranging from minor to severe. Their faces read like they are receiving a sentence, rather than a tool.
So I asked our assistant director, TinTin, to find out for me if any of the women are unable to get enough food to eat each week. I wanted to give them a chart to keep track of their own diet for a week, but only half of them read, and that half isn't the half I'm worried about. She doesn't hesitate. "Oh, I know it is hard for them to get this. They can't afford to get this food very often. It is not easy."
This is unacceptable. At least, to me it is.
So here's where you come in. You and I together, we are going to feed these women. I am going to put together bags for them to take home every week. They will probably have in them eggs, lots of dark green vegetables, and beans, maybe some dried fish. I'm going to do this believing that some of you reading this are going to come through for them and help cover the cost of this. Feeding pregnant women was not in our budget this year. It's different from our emergency rice fund, which is to provide immediate aid to families that don't have enough to feed all of their children.
But really, these are families who don't have enough to feed the child they are expecting. I have no illusions either that these women will take a little sack of food home and keep it for themselves and their babies. Their husbands work long, hard hours in the fields. They are sinewy and tough and they have nothing extra to cover those muscles. Hard labor requires extra calories. They will probably benefit from this little sack of food I give to their wives. Not to mention the children. Most of the women have at least one other child at home already. Those children will get some green vegetables and egg in their soup a few more nights each week.
Which is why I want to make it a big sack of food. I can fill a small sack with vegetables, a dozen eggs, dried beans, etc., for about $6 US. For $10US I could double the amount of eggs and add in dried fish and some fruit. So for $10/week, you can supplement the diet of a pregnant women, and her family, and help these little babies to be born healthy and strong.
Let me help you see that $10 from the perspective of a migrant family. Most of them work hard long days as farm or factory laborers. The average wage is $4/day. That $10 bag of food that we will give them, that bag is worth two and a half days full salary!!! No wonder they find it hard to eat well in pregnancy.
So if you are in, if you want to help me feed these women and their babies, please sign up through the button below to give $10/week to help one woman stay nourished. Right now there are 5 women who are pregnant in the class. They told me that a lot more are going to come next week though, now that word is getting out about it.
Let's start with sponsoring these first 5 women, and I will keep you posted as more join.
It's a little thing that will make a huge difference to these women. You can have an impact right now, where it really matters.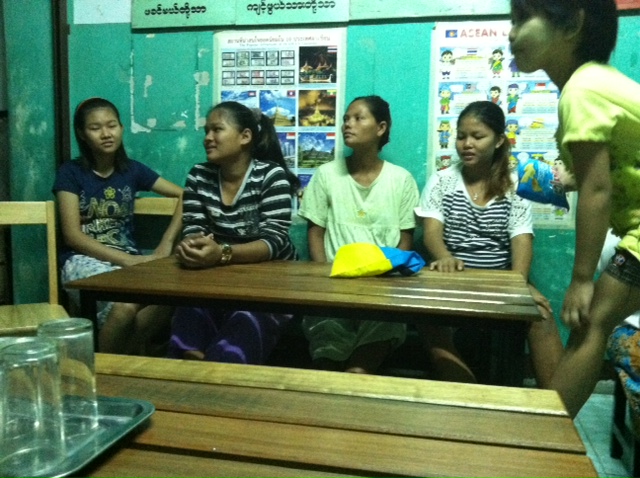 Carrien is co-founder of The Charis Project, Family Education Curriculum Developer, and mom of 6.
You can get her free mini-course on Making Your Family More Resilient here.