Our team is made of fantastic and caring individuals, and we are proud of all of them and how tirelessly they work to serve and care for families and the individuals within them.
Some times one of them will go above and beyond, and we feel that deserves special recognition.
This is Zam.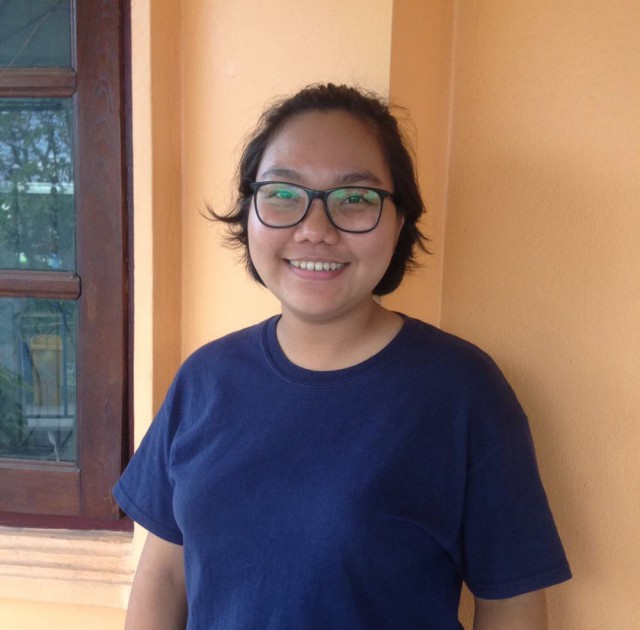 She first came to work with us as an intern when she was 18, and freshly graduated from Wide Horizons program here in Mae Sot. Zam quickly displayed intelligence, competence, and reliability and we were eager to give her more responsibilities and a greater role in our organization when her internship concluded. After her internship ended she tried a few other things first before coming back to join our team long term.
Let me tell you about a few things she's done in the 2 months since she rejoined us.
She heard that one of the grandmothers our team visits needed medical care, so she and a friend drove her to the clinic. This woman is quite frail, she needs someone to feed her, and she is unable to go to the bathroom on her own so she wears a diaper that needs changing. You can't just leave an elderly or sick person at the free clinic here. They don't have the staff numbers available to take care of basic needs, they rely on family members to do things like take them to the bathroom, or change their diapers as the case may be, and help feed them.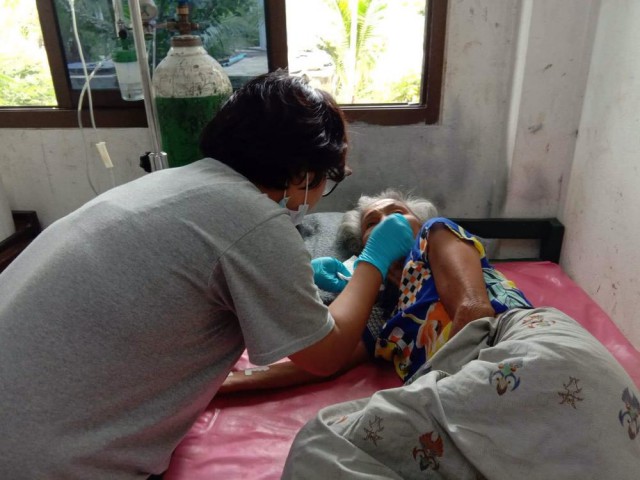 Zam called this woman's family, and they said they could not come, they were busy. So she stayed with her at the clinic, all night! She cleaned this woman up, changed her soiled underthings, bought her food and fed her, and helped her in every way she could. The woman was very confused and kept asking for her son. Zam continued to call her family and tell them they needed to come to the clinic and care for their mother. When she left the next day she gave the clinic her personal contact information and told them to call her if there were any problems. When they told her the woman's family still hadn't come, Zam again called them. They were not very polite. The woman's daughter in law didn't seem to want to care for her husband's mother. But Zam insisted that they go take care of her until they arranged for another family member to come and stay with her at the clinic. For 2 days Zam advocated for this woman she had just met to make sure she received proper care.
Last week a man in one of the families we visit and care for, who had been sick with throat cancer for some time but had refused proper treatment, committed suicide. Zam had been encouraging him to get treatment, and traveling to the hospital with him to try and make sure it happened. It was a very sad and tragic event and all of our team were shaken by it. They grieved for this man and his family.  The work of caring for hurting people is messy and complicated and hard, and yet they keep doing it.
The afternoon following this man's death she was there at his house, along with many more team members, mourning with and comforting his daughter and wife.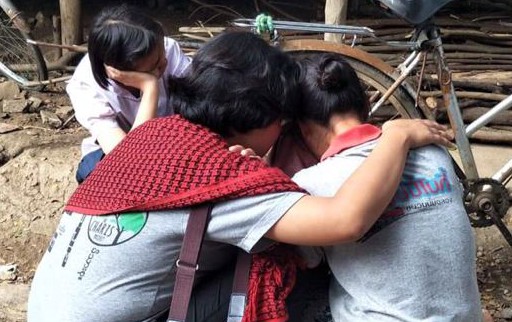 This woman lives and breathes compassion and care for those around her, and we are so thankful she is on our team.
When you support The Charis Project, you support people who care, and put themselves on the line to help others. You are not just supporting a program. You support real people, showing up for real people, with kindness and compassion, and treating them with the dignity that all of us deserve, and few here ever receive.
Thank you for your support.
Carrien is co-founder of The Charis Project, Family Education Curriculum Developer, and mom of 6.
You can get her free mini-course on Making Your Family More Resilient here.