TinTin is our Chief Operations Officer for Programs. She has been with us for many years and we all know her mother and love it when she visits Mae Sot. TinTin's mother still lives alone in the Karen village in Burma where TinTin grew up.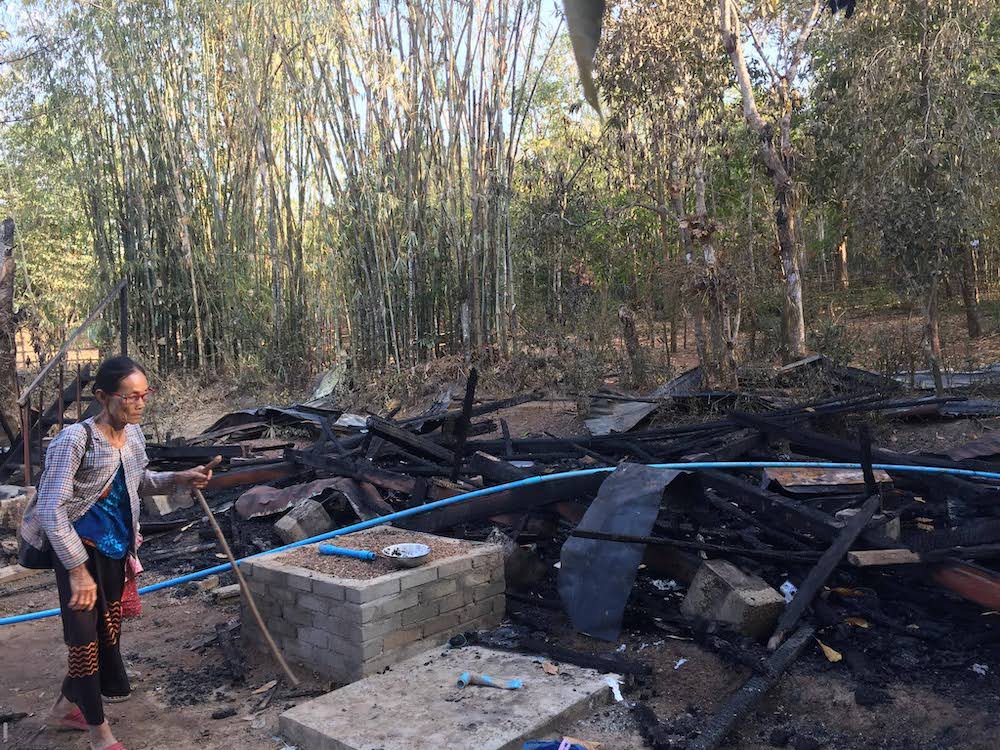 In February of last year, her house caught on fire. It was 10pm at night and most of the villagers were already asleep. By the time people saw the fire it was already too late, but they tried anyway to bring water to put out the fire. The village well was too far from the the house, and in the end, they could not save it.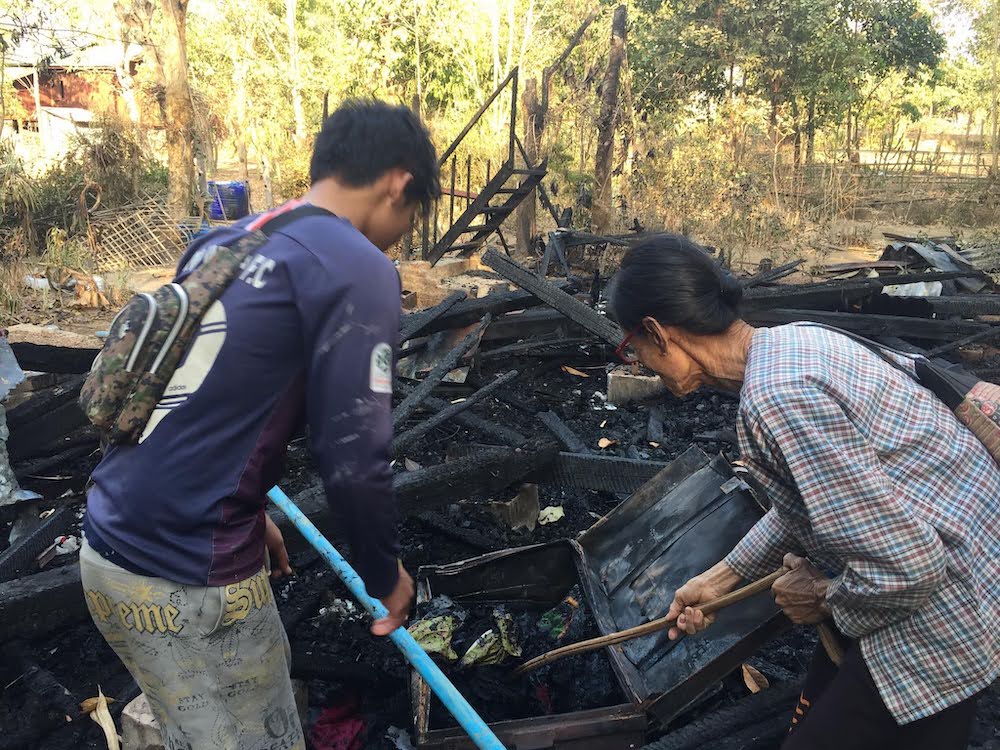 "My mother was in shock, and sobbing." TinTin said. "Everything she had was lost!"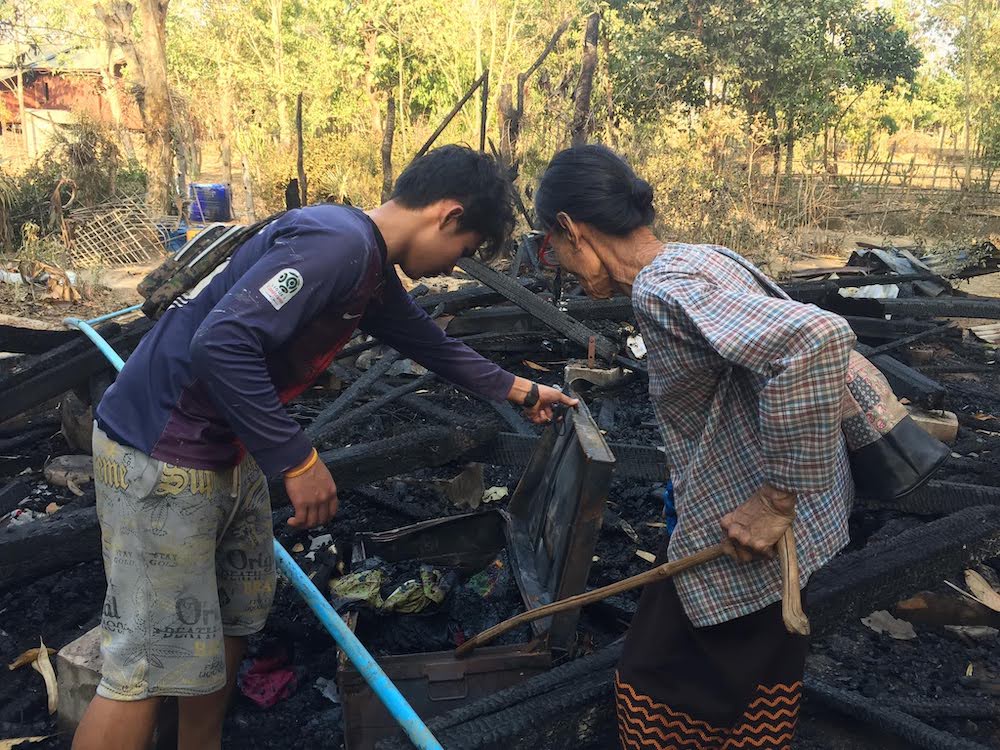 "The next day I went back to my village to see my mom, and be with her. We made a plan to start building her a new house. Her neighbors in the village donated some clothes and money to my mom to help her get started. I stayed a few days with my mom and then came back to Mae Sot. By the time I returned all the money we needed to build a new house was there. David and Nong Artinian, who are long time friends and supporters of The Charis Project, had donated 9,545B to help build a new house. My mother and I were so grateful! I transferred the money to the village leader so he could buy all the wood and materials needed to build my mother a new house."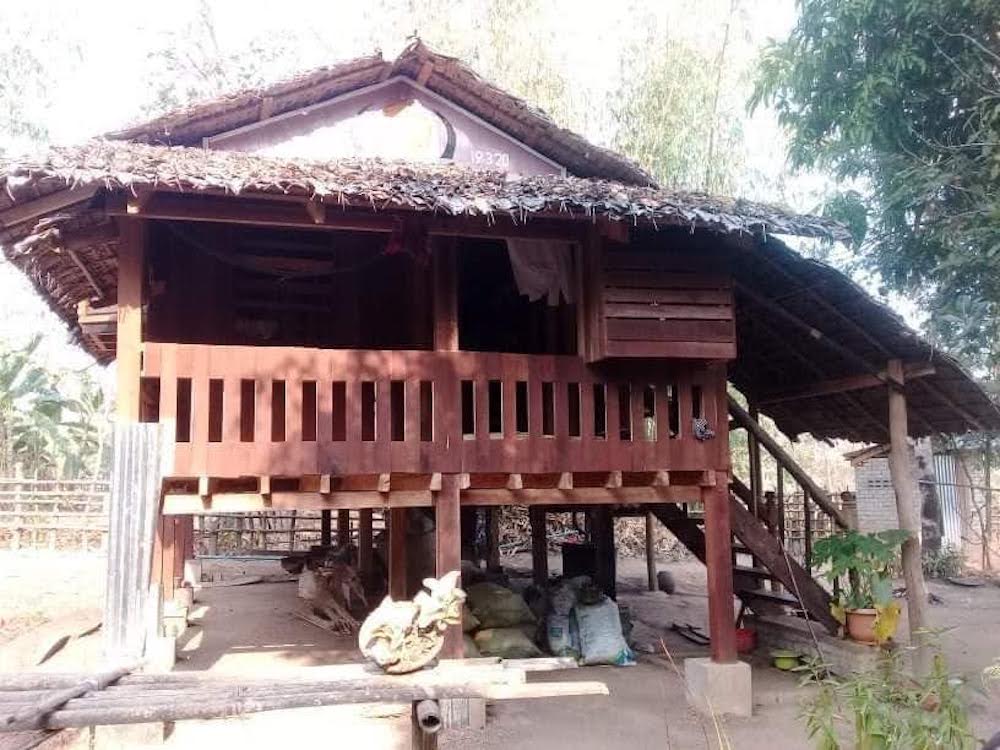 "Today my mother lives in a beautiful new house, better than the first one that burned down. She still wants to live alone in the place where she has spent her whole life, instead of move and live with me in Thailand."
Lack of water is a big problem in TinTin's mother's village. Often the well runs dry long before rainy season comes again. Soon we will help dig a new well at her village, also sponsored by the Artinians, and their family business, Artinian Gems, so that they can have water year round. 
One of the best parts of what we do here at The Charis Project is that we get to see the incredible kindness and generosity of people like you, our donors. When things look dark it helps us every day to see your love expressed through donations, and comments and prayers. You help us remember that the light is always there, and shines brightest in the darkness.
Thank you for inspiring us. And thank you Artinians for your long friendship and partnership with us at The Charis Project. You know and demonstrate often the importance of investing in the people who carry out the mission to protect families sot they can protect their children.
Carrien is co-founder of The Charis Project, Family Education Curriculum Developer, and mom of 6.
You can get her free mini-course on Making Your Family More Resilient here.