I give energy and I show people their value.
 –
The way one stewards each difficult, mundane, and beautiful experience in life is an easy indicator of one's character.
Tin Tin's is of the highest quality.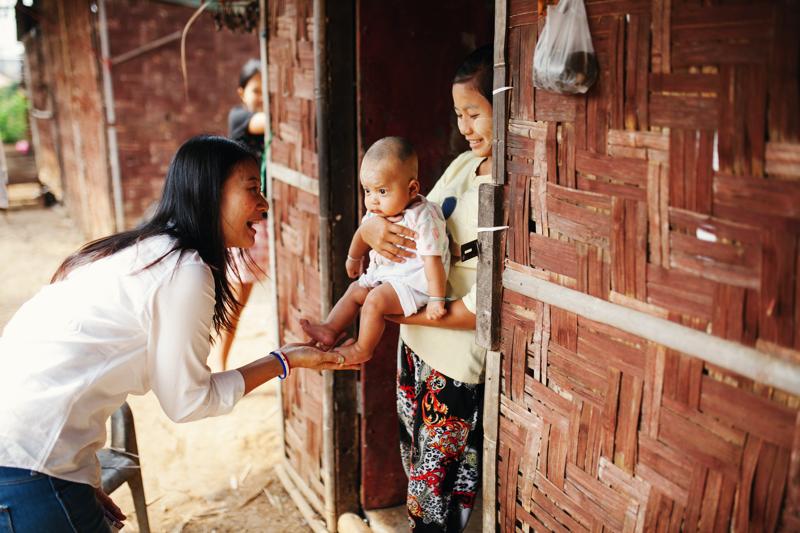 Tin Tin carries herself with confidence and humility– a dynamic and effective duo for the work that she is passionate about. These qualities, deeply rooted in her story, are at the foundation of her relationships, work, and life.
Tin Tin was raised by a single mother, whom she describes as "very strong." Her mom exemplified hard work to Tin Tin by doing everything men do, including hard physical labor like transporting heavy bamboo through the jungle. Despite her hard work, there were still many days when her family could only afford to eat bamboo shoots instead of the much-preferred rice. Tin Tin could not afford to attend school beyond grade four. From a very young age, she helped her mom work while dreaming of wearing the same clean school uniforms as other children her age.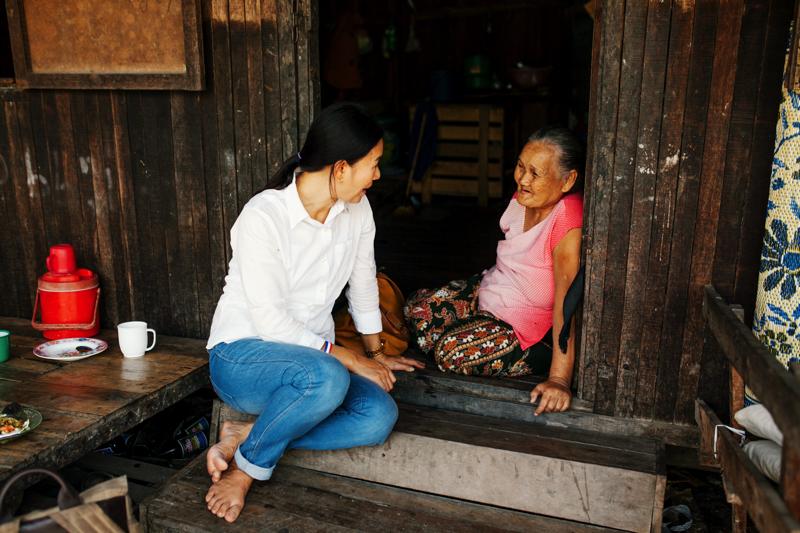 When she was sixteen, Tin Tin and her mother fled Burma for Thailand with hopes of finding work on a farm and a better life. When her mom went back to Burma two years later, Tin Tin stayed behind to continue work in Thailand. After cycling through several jobs, always sending money to her family in Burma, it was working at a restaurant where Tin Tin met the man who would become her husband. From their many interactions in the restaurant, she recognized him as a good person with a kind heart. Tin Tin was 21 when they married, and her husband was 36. While sometimes their marriage is a challenge, TinTin remains committed to keeping her family together. Tin Tin knows firsthand what it is like to grow up without a father figure, and she wants differently for her son, who is now 14. Thinking back on her own childhood, Tin Tin says, "I don't want any kid to feel like me— not confident, not loved, scared of discipline." She shows love daily to her son, but also to other children she meets through her work. Tin Tin loves in a way that is counter-cultural, energetic, and emotionally present. She is gentle and goofy—a combination that makes children flock to her.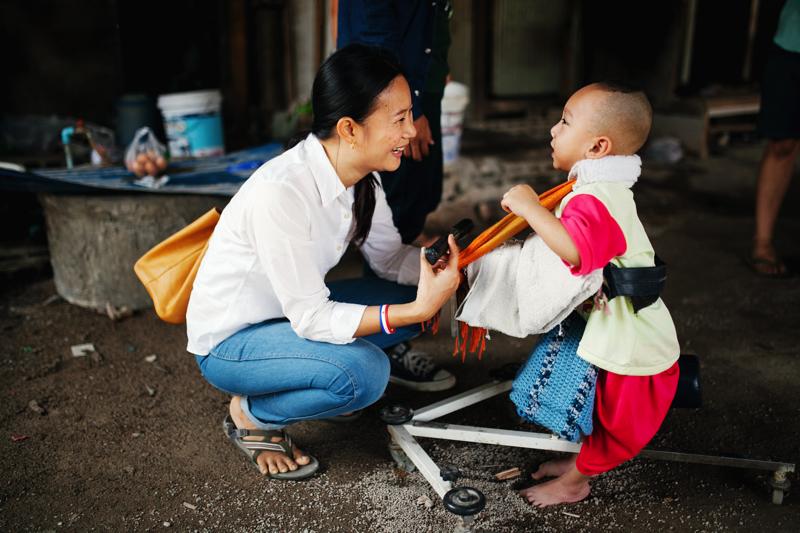 Tin Tin spent years working with her husband for a political group and school from Burma. She began that job with shyness, fear, and self-pity. But through it, Tin Tin was able to improve her English while receiving training in leadership, staff management, and public speaking that immensely boosted her confidence. She discovered that she has excellent organizational skills and that her patience and easygoing nature are valuable to people in difficult situations.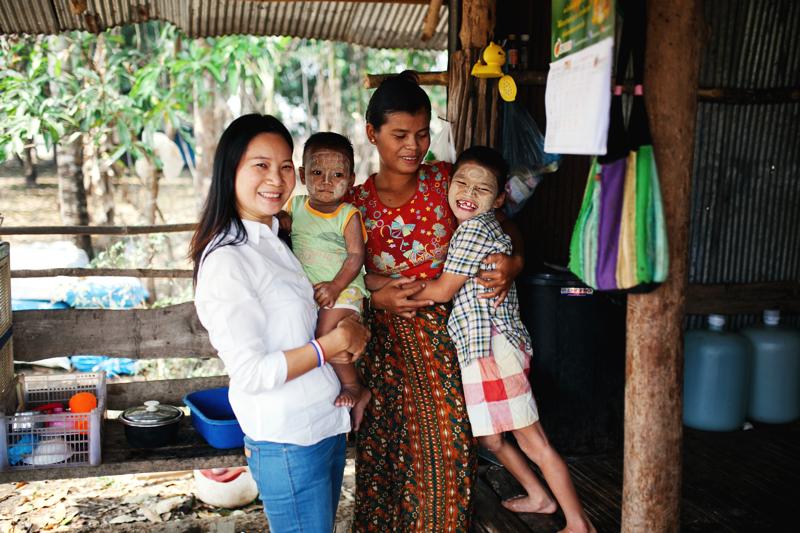 Tin Tin was The Charis Project's first Thailand employee. From the early days of teaching classes and visiting new mothers in their homes she has now become the director of operations for the Thai foundation. She oversees the 3 main branches of our family crisis holistic intervention model. Tin Tin is a great judge of people and can confidently enter anyone's home with genuine respect and kindness. She is responsible, intentional with her words, and her laughter is contagious. In speaking of her own transformation and story, it is with sincere humility that she talks about the women who now look up to her.
Conversations with Tin Tin are littered with truths that she has learned and that clearly define the way she now lives.
"Don't give up your dreams. Try to see everything in a positive light. Trust people. Don't compare your story with other people's stories. You are not alone in the world." 
This wisdom instructs the way Tin Tin approaches both her own future and that of The Charis Project. Tin Tin leaves a clear legacy by sharing her story, entering into others', and generously offering her gifts of empathy and laughter.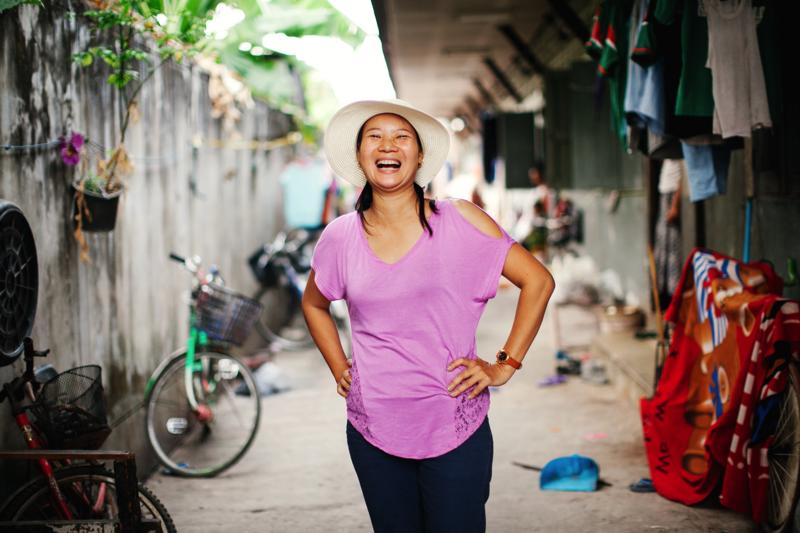 ---
Words and Photos Courtesy of Haley George, who generously traveled to Thailand and spent time photographing, and getting to know, our staff.