Are you having trouble saving money? Listen to my story, I will tell you my tips that I follow to overcome my savings problems.
My name is Ma Mar Lwin. I am 50 years old. Now my family and I live in Mae Tao Mai, in Mae Sot, Thailand. My husband's name is U Lay Mg, he is 57. We have one daughter.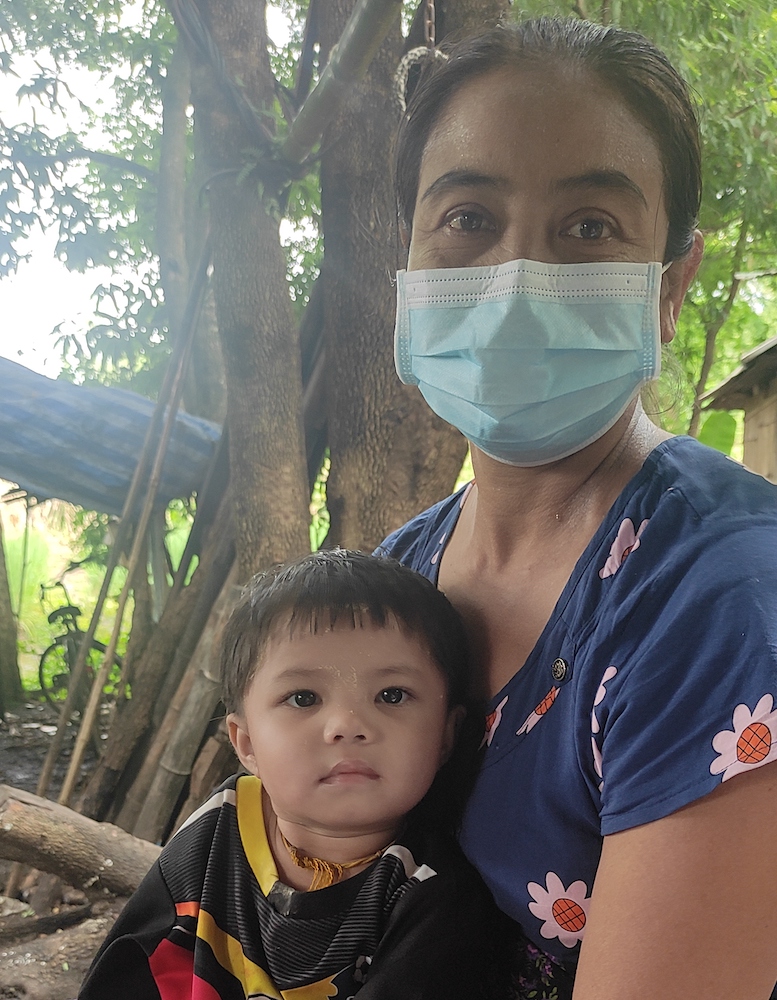 I first came to know the Family Rescue team because they visited my elderly mother and brought her food every month. They made it possible for us to take good care of her.
From the team I learned about the savings groups (VSLA) and I joined one. Due to the COVID19 restrictions this year, it has been hard to save because I am the only one in my family who has a regular income. But my goal is to complete this savings cycle, no matter what. I don't want to drop out of the group, even though I have a lot of stress about money right now. I want to be able to buy land to do my own business, and be able to buy what is necessary for my family.
Setting this goal has helped me to take financial responsibility for my life.
I started to keep track of all of my expenses. Once I had an idea of what I spend every month, I could organize and find ways to cut my spending.
I identified nonessentials that I can spend less on, like coffee, betel nut, and snacks.
I save that money instead and put it into the savings group.
These are my tips that I follow that are making it possible for me to complete this savings cycle, and keep putting money in, even though times are difficult. Doing this helps me overcome the difficulties of saving. If I can save, with my low salary, I believe everyone can save! We just need to be aware of and track our daily expenses."
We were so inspired by Ma Mar Lwin's story that we made a little infographic to use to help others save. Our Family Enterprise team can now use the Burmese version in their savings trainings.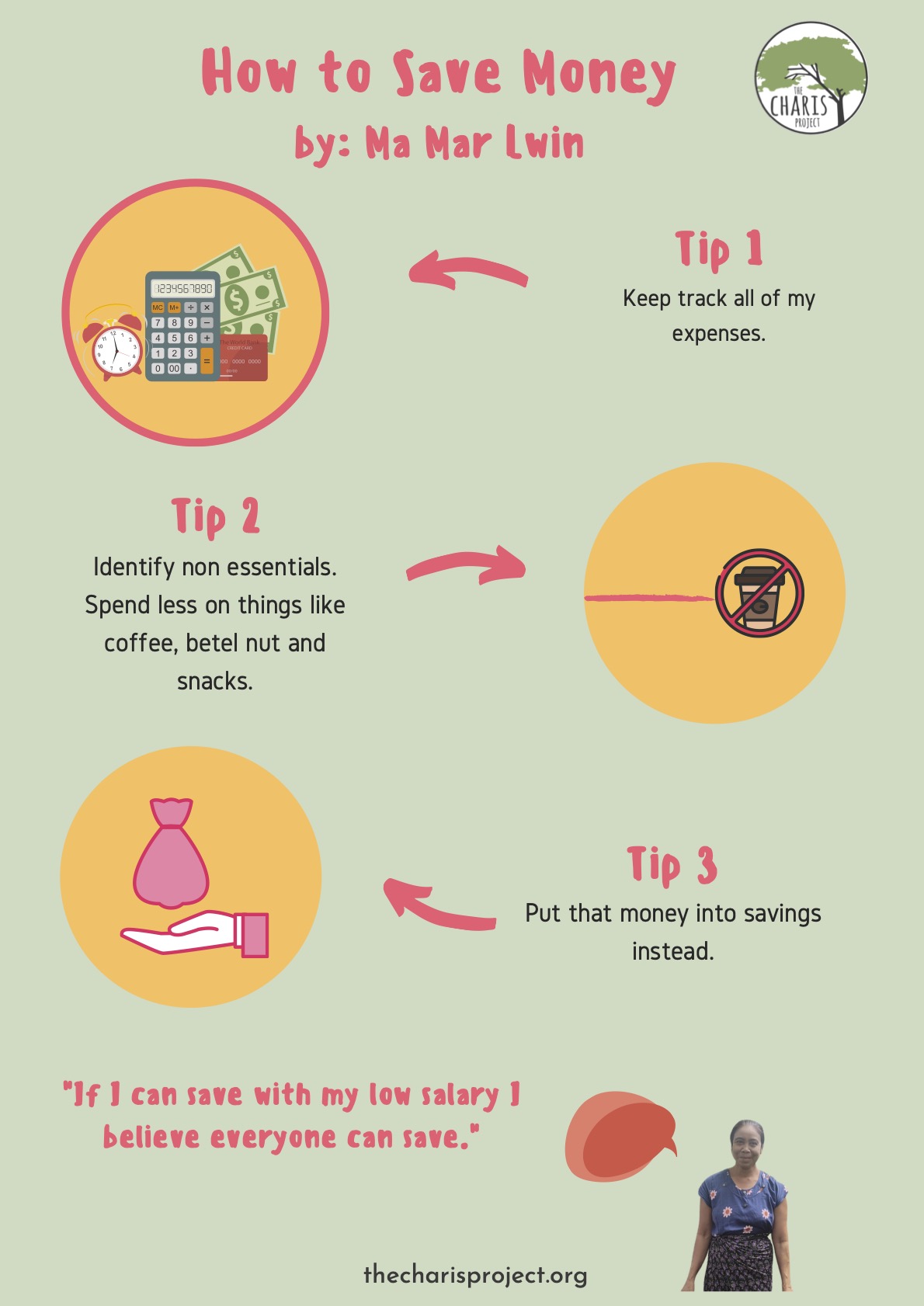 Ma Mar Lwin's Infographic (Burmese)
---
Ma Mar Lwin feels completely empowered now to manage her finances and save for the future. So much so that she's giving savings advice now. Your support for Family Enterprise made this possible! Help us build the capacity to start and coach 50 savings groups ins 2020! Donate here!
Carrien is co-founder of The Charis Project, Family Education Curriculum Developer, and mom of 6.
You can get her free mini-course on Making Your Family More Resilient here.