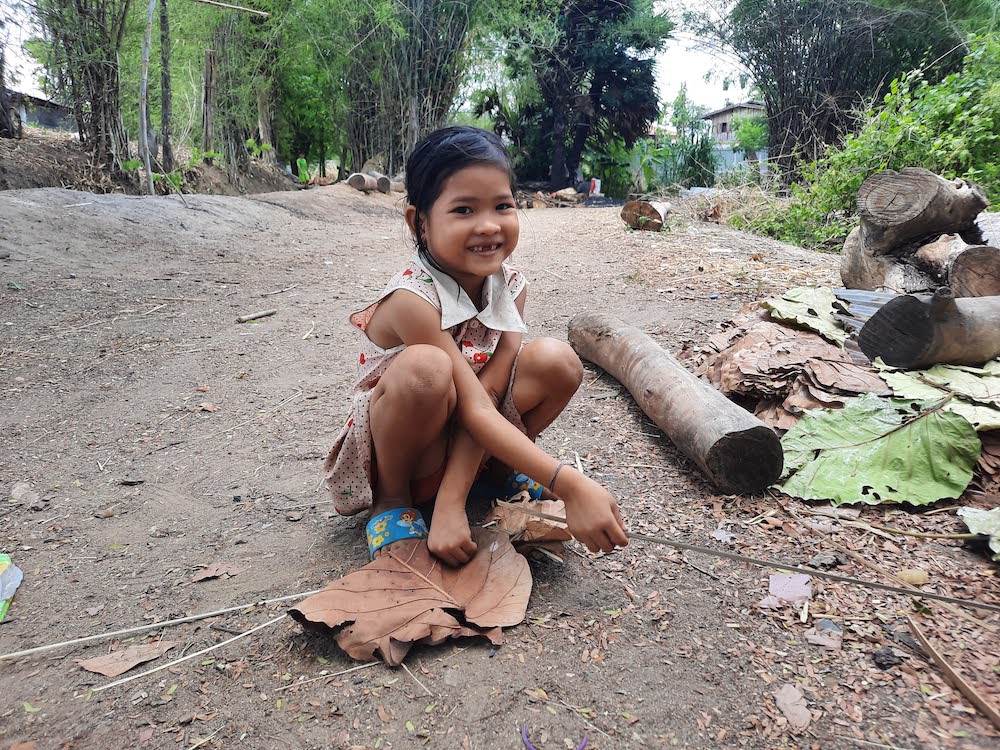 In our ongoing efforts to assist families displaced by the violence on the other side of the Thai/Burma border, our Burma relief coordinators have been finding new places where families are sheltering.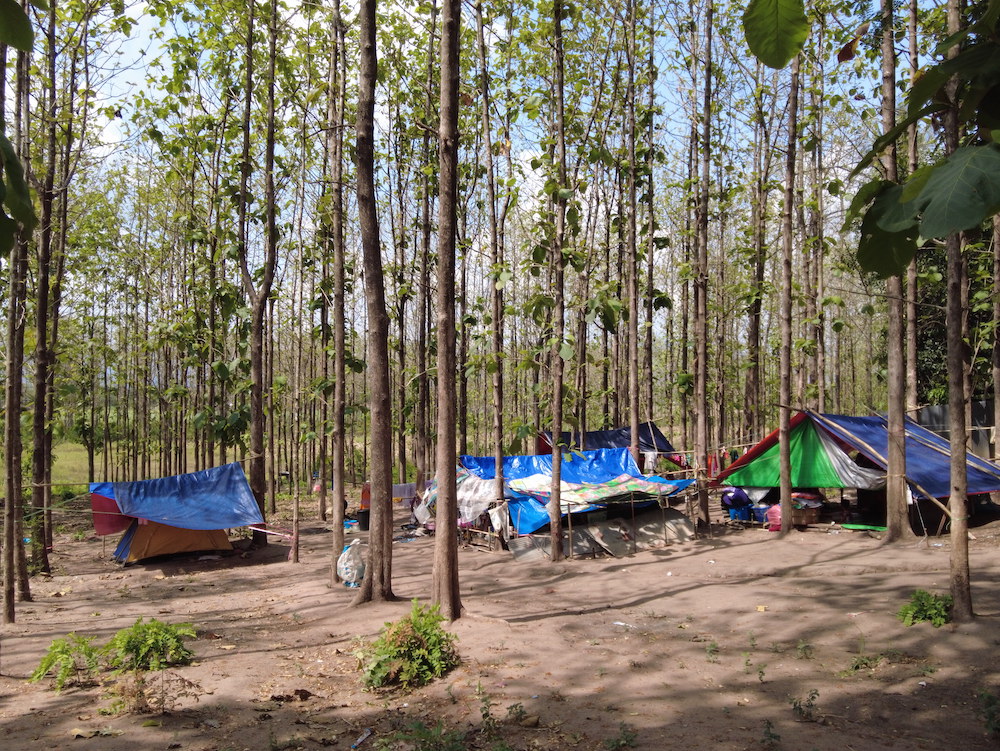 None of the families displaced by the recent violence are permitted to enter established refugee camps. Most are simply sheltering along the river as close to the Thailand side as they can, trying to avoid the daily attacks by the Burmese military.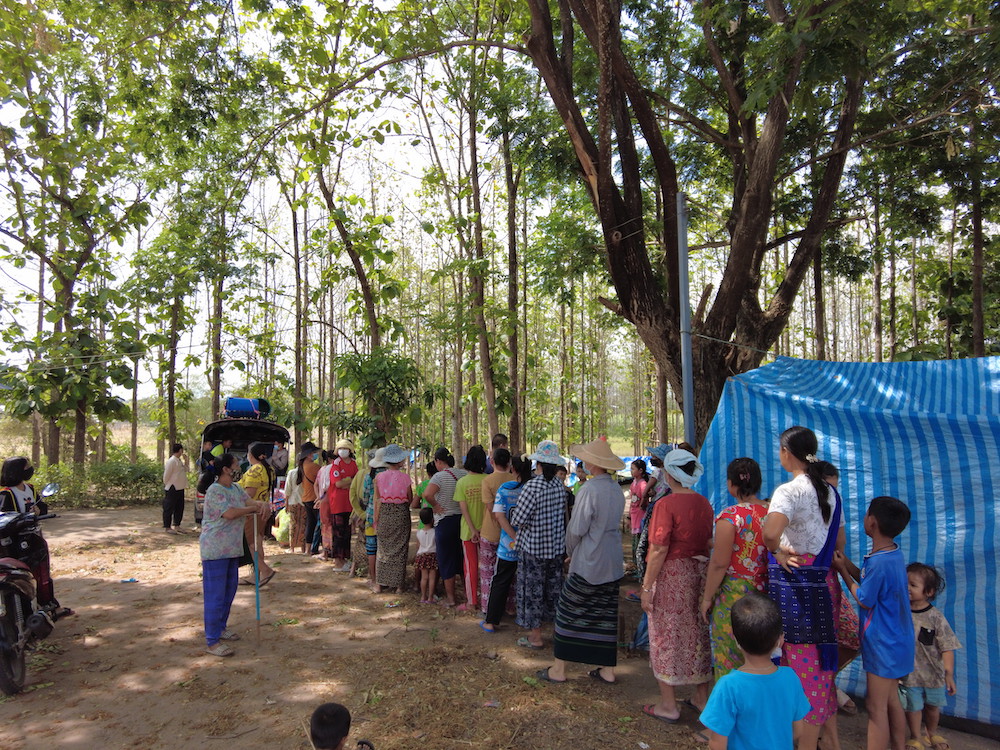 They shelter wherever they can, and so far, the Thai government has been tolerant of their need to find safety.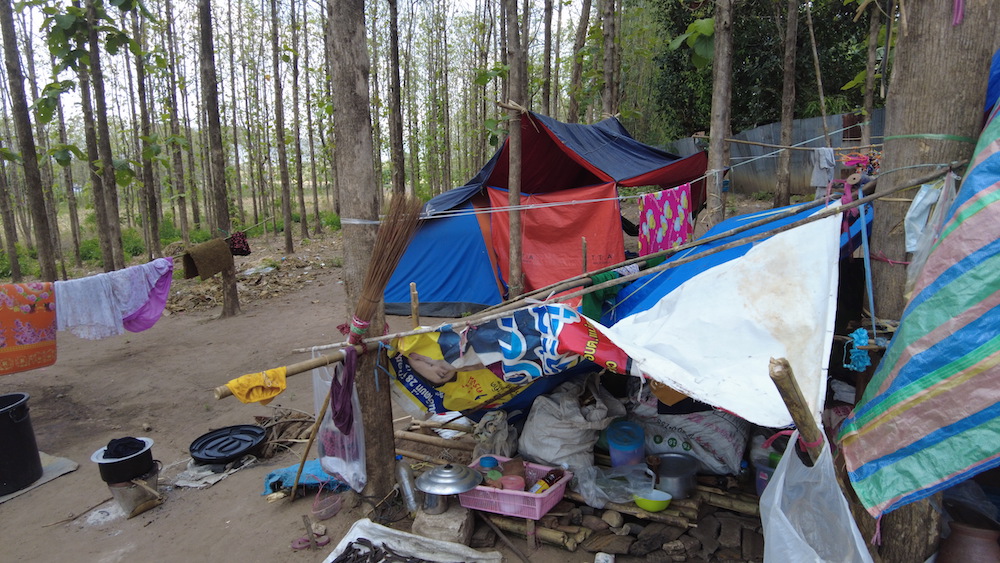 Our team recently came to another place where several hundred people are taking shelter on the Thai side of the river.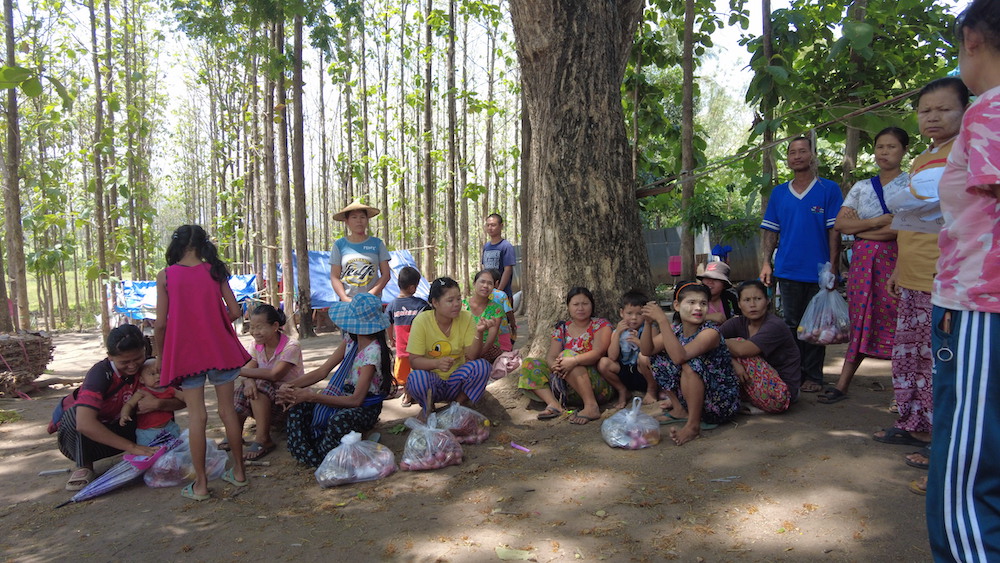 In this case they are staying close to Thai villages near the river, on land owned by Thai farmers.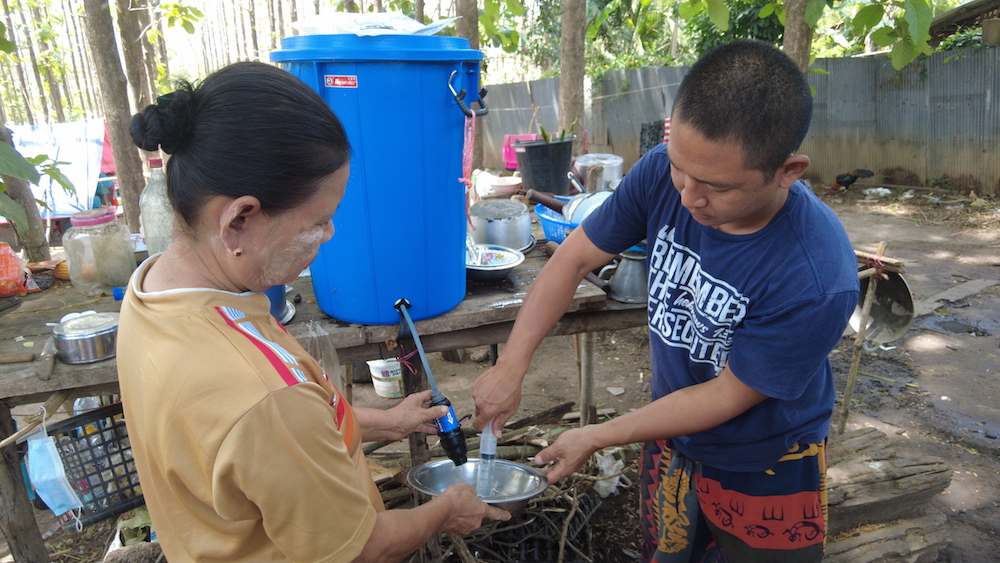 The village leader has welcome them to take shelter there. Some villagers at first complained of the extra noise, and people, but the village leader has appealed to them to be understanding. Everyone can hear the bombs at night, and see the planes flying overhead during the day. There is a lot of sympathy right now for the Burmese people seeking refuge.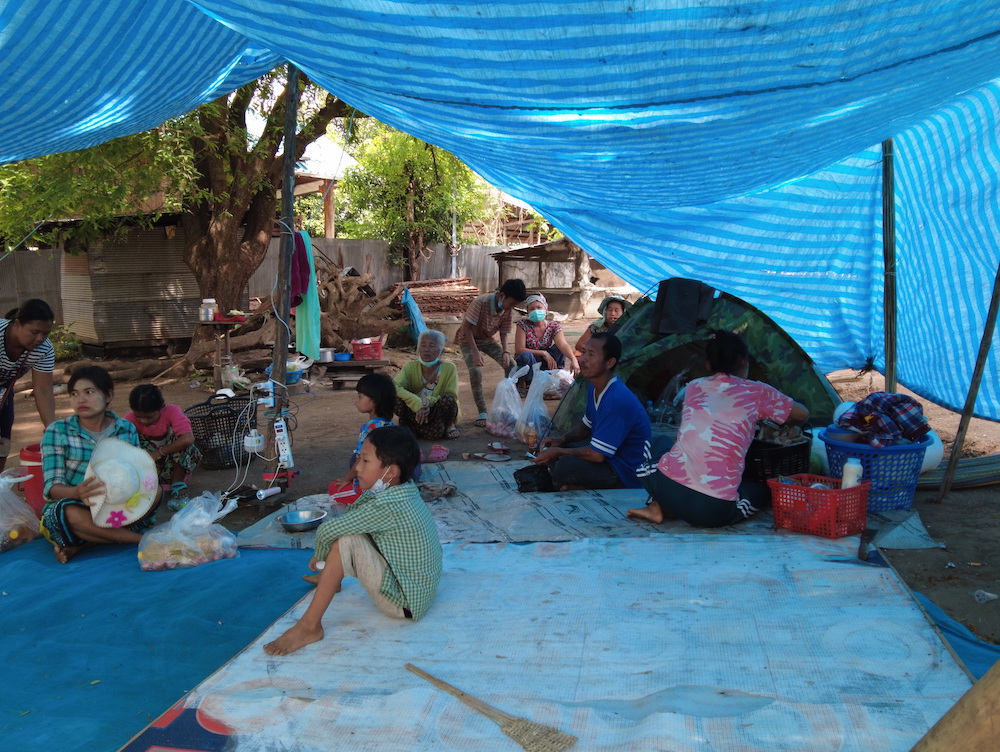 This is a rural area, and many of the displaced families are quite spread out, making makeshift tent villages among the trees. (Many are working to make new huts of bamboo and teak leaf that will hold up to the storms of rainy season better than tents and tarps will.)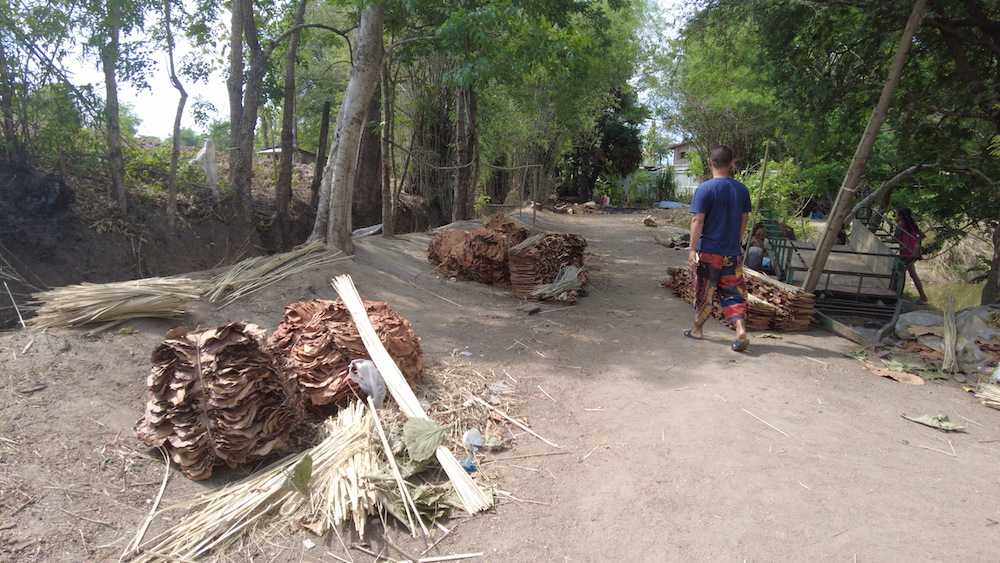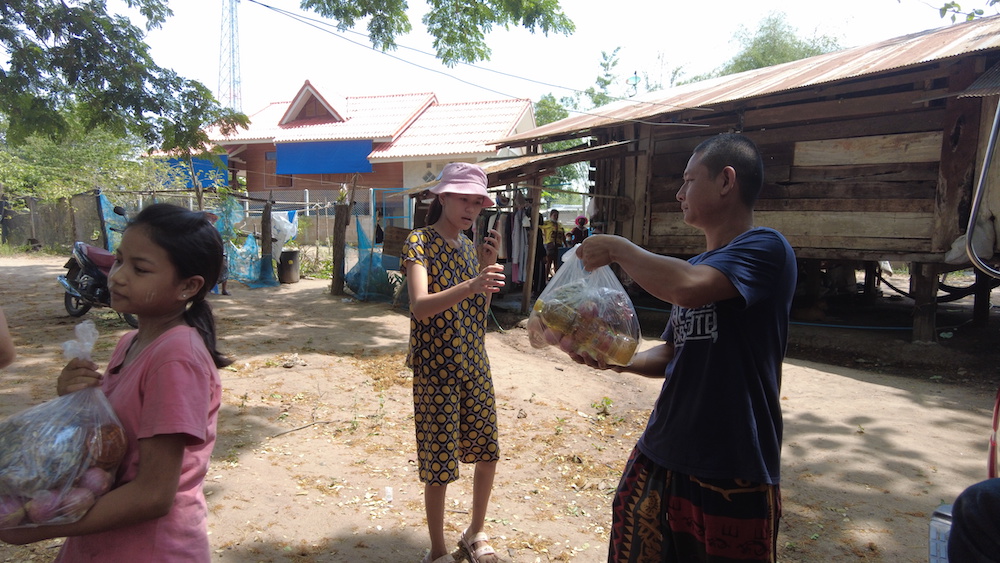 When donations arrive the village leader makes an announcement on the village loudspeaker for each family to come pick up food. However, not everyone can hear it. Our team is now working on getting names of one person from each household to help in making sure everyone gets supplies when we bring them.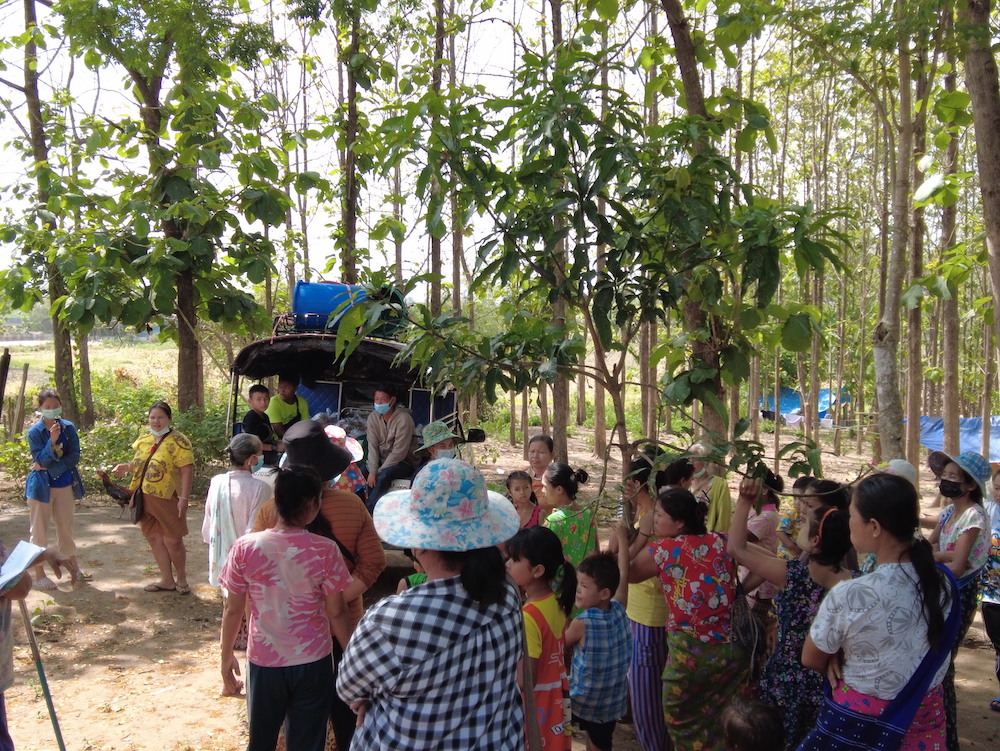 Many families told our team that they are actually happier on this side of the river. The farm owners need labor, many of them lost their labor force during the changes brought on by covid. They have hired the Burmese refugees to work their fields, and have also permitted them to stay in existing shelters built for use by farm workers. For some families, this is a big improvement in their economic situation over what things were like back home.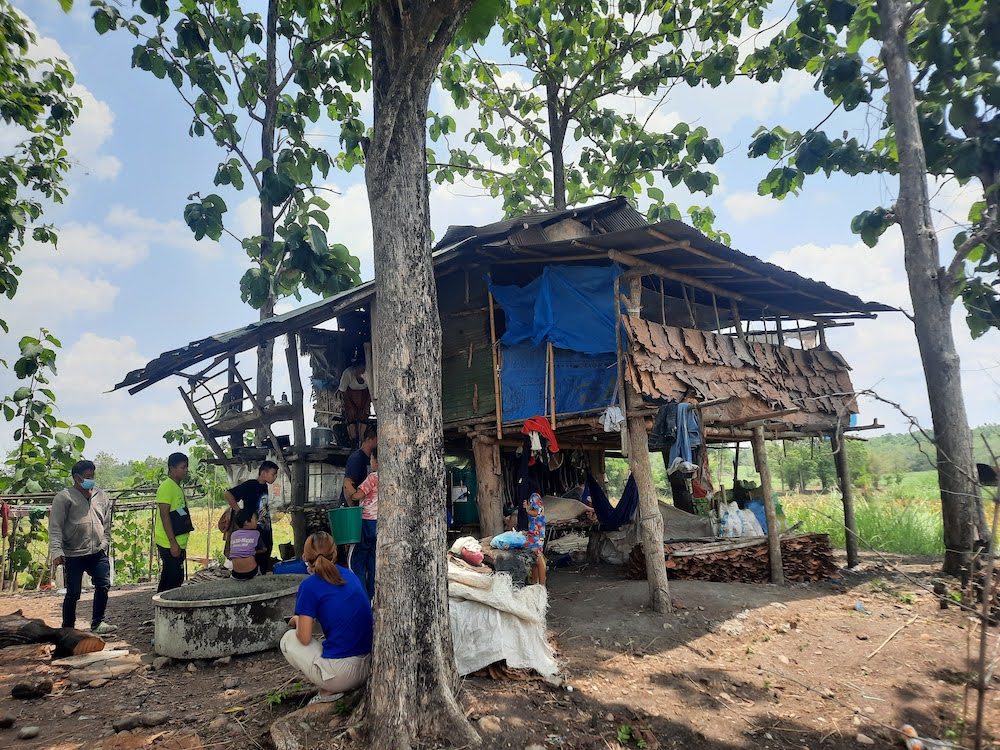 This situation is working out to benefit both parties.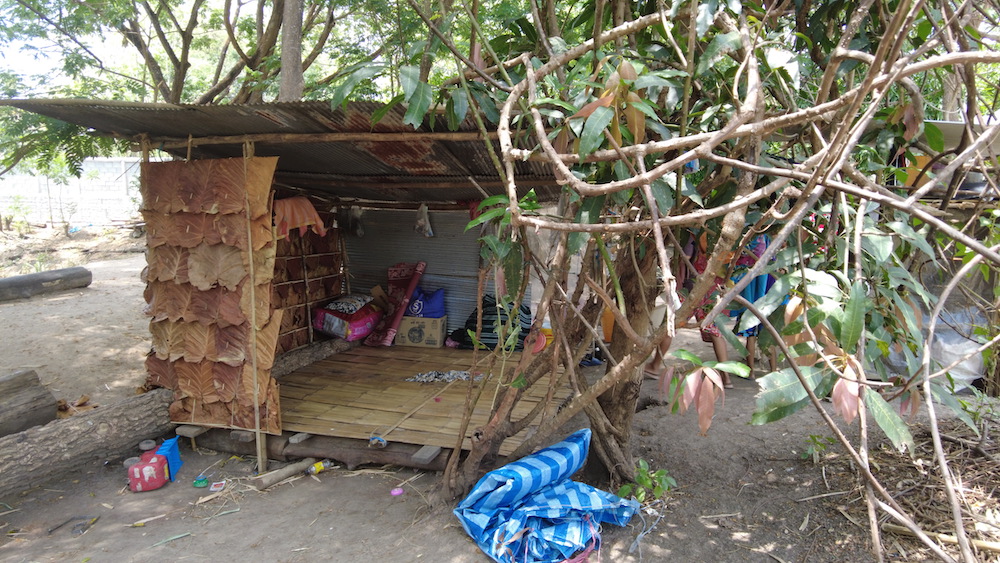 We are grateful for the privilege of witnessing these moments of kindness and mercy in the shadow of such great evil. We are grateful for your gifts that make it possible to bring food, water filters, tarps, and other supplies to help these families through these moments.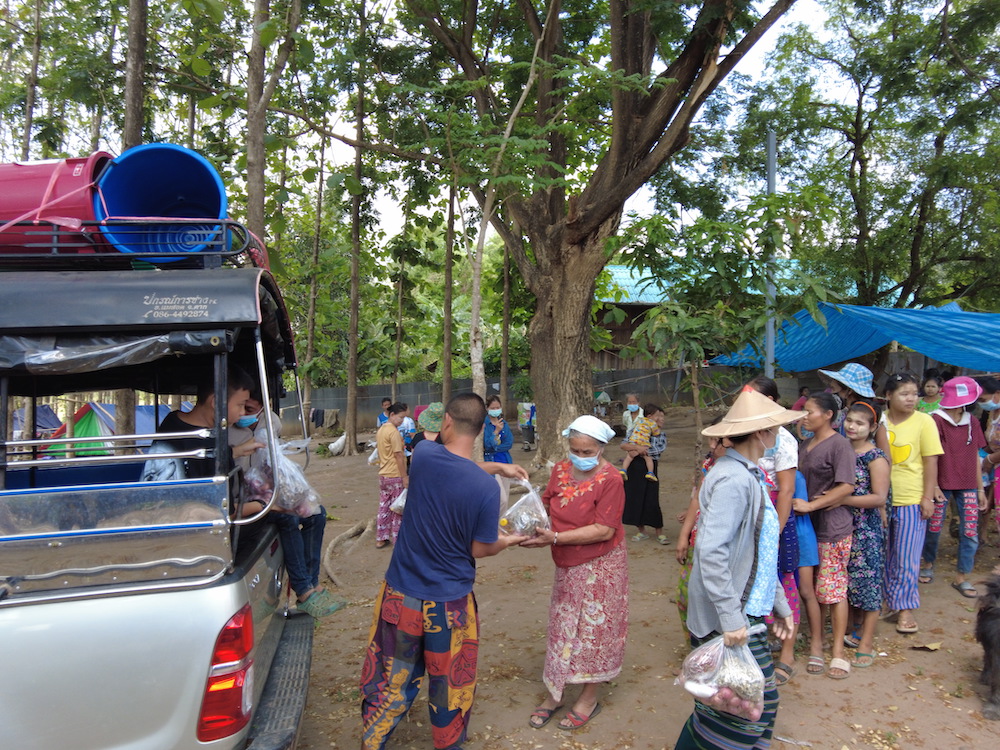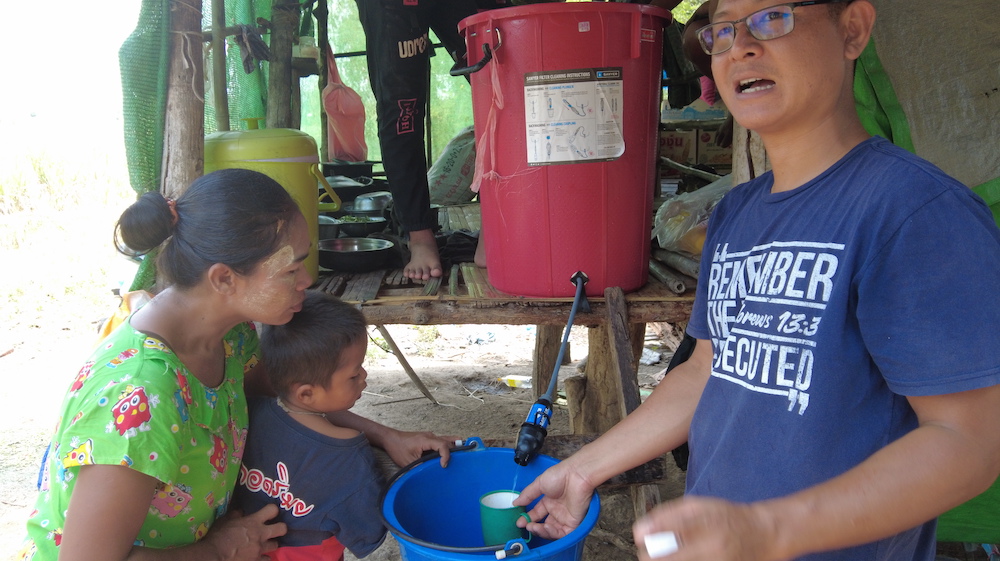 Carrien is co-founder of The Charis Project, Family Education Curriculum Developer, and mom of 6.
You can get her free mini-course on Making Your Family More Resilient here.