When COVID-19 hit Thailand, and the government prevention measures closed down borders and businesses, and cut off whole communities, most migrant families were caught completely unprepared. They had no savings, no food in reserve, and no work.
But, there was a small subset of migrant families here in Mae Sot who weathered the crisis remarkably well. Some of them were even able to help and support others in their community who were struggling. (We Can Take Care of Each Other) These families were members of one of the Village Savings and Loan Associations (VSLA) run by Shade Tree Foundation. Many of these families received their share out from a savings cycle in March, so they had a substantial amount of cash in hand to fall back on to get through April and May. While most of them couldn't save during that time, they were able to get by. (Some of the savings groups voted to suspend service fees for 3 months to help their members as well.)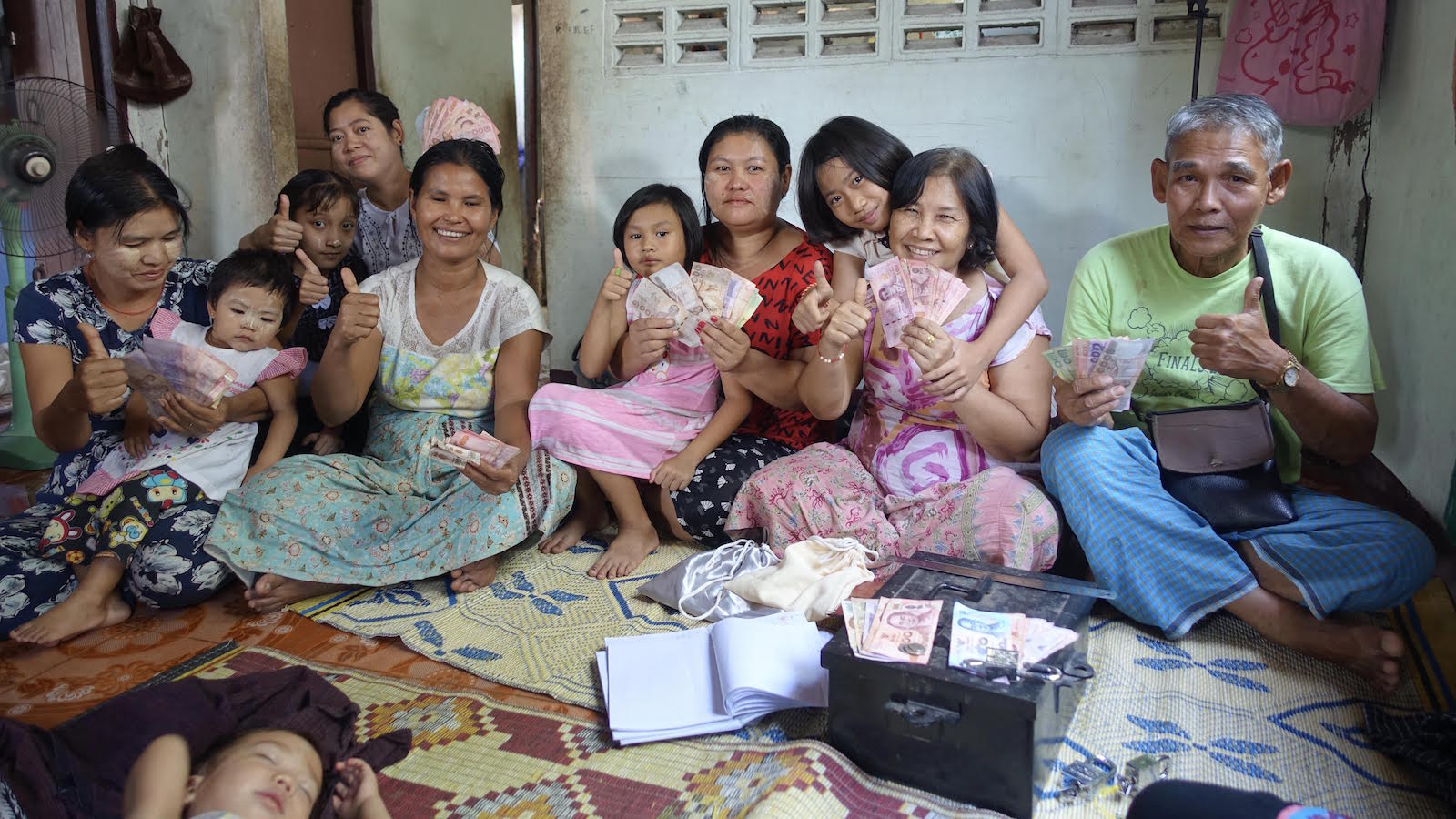 Those in their communities who were not members of a savings group did not do as well. Without any money saved, life was very difficult for them in those months.
Save Families By Giving Them Bank Accounts
Ching San, our Family Enterprise Director, reports, "After COVID restrictions were lifted here I gave the money management training and it exploded! So many people learned from COVID that they need to save. We started doing training again in June. Since then we have started 6 new savings groups! People want to be more prepared. They saw in the pandemic that those without savings had a lot more problems."
In the existing savings groups, people have become even more diligent to save money, Ching San says. "Near the cow market the group there is saving even more money. They are harvesting wild vegetables and eating them instead of buying food so they can save even more. They have saved 20,000 baht so far, even though the market (their primary source of income) isn't open yet. They are accepting new members as well. So many people want to join because, now, they see. They see why it's important."
Save Families By Giving Them Bank Accounts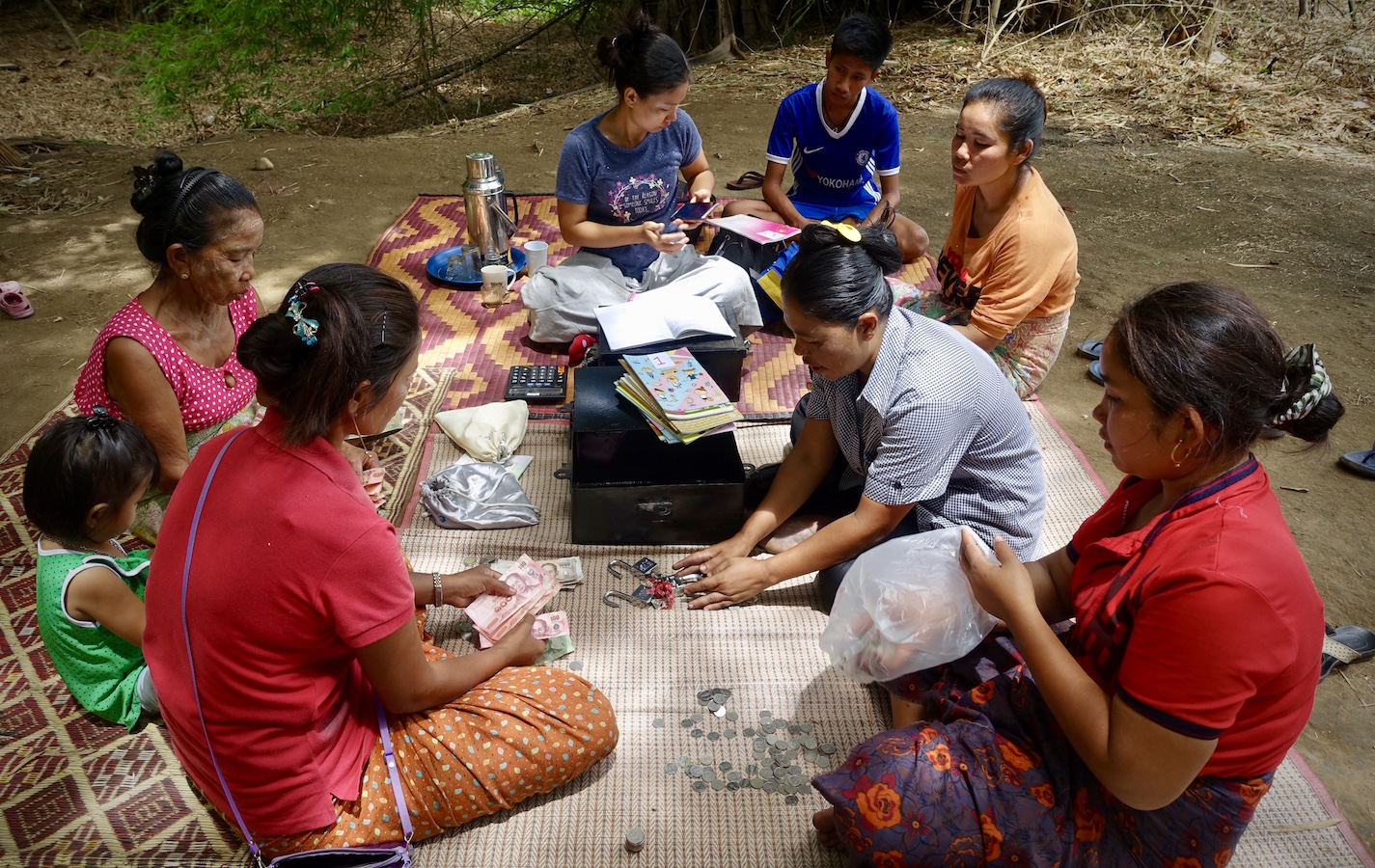 The demand for savings groups is very high right now. Ching San estimates that we could start 40 – 50 new savings groups before the end of the year, once we raise the funds. She needs more help. Right now we have a team of two working to bring this life changing savings opportunity to these communities. That means hiring 3 new coaches and 1-2 new support staff.
Save Families By Giving Them Bank Accounts
"Every time I do a money management training there is a lot of interest. There are people who want to start right away. Tomorrow even. They are very motivated to start as soon as they can. They collect the people and make the group and then ask if I can come tomorrow. I have to go then! Before they can spend their money! I have to run! If I wait until next week, they will have spent their money already."
"Some people have never learned this before. There is another form of group saving in our culture, but it's not completely safe and not everyone gets their money back. They have some trauma from that because they always have to put in the same amount every month, and it becomes a burden. I tell people that even if they can't save much, they can save 100 baht/month. I remind people that we don't take any of their money. They get back all of their savings. Then they see that they can have 1,500baht at one time when they have completed the savings cycle."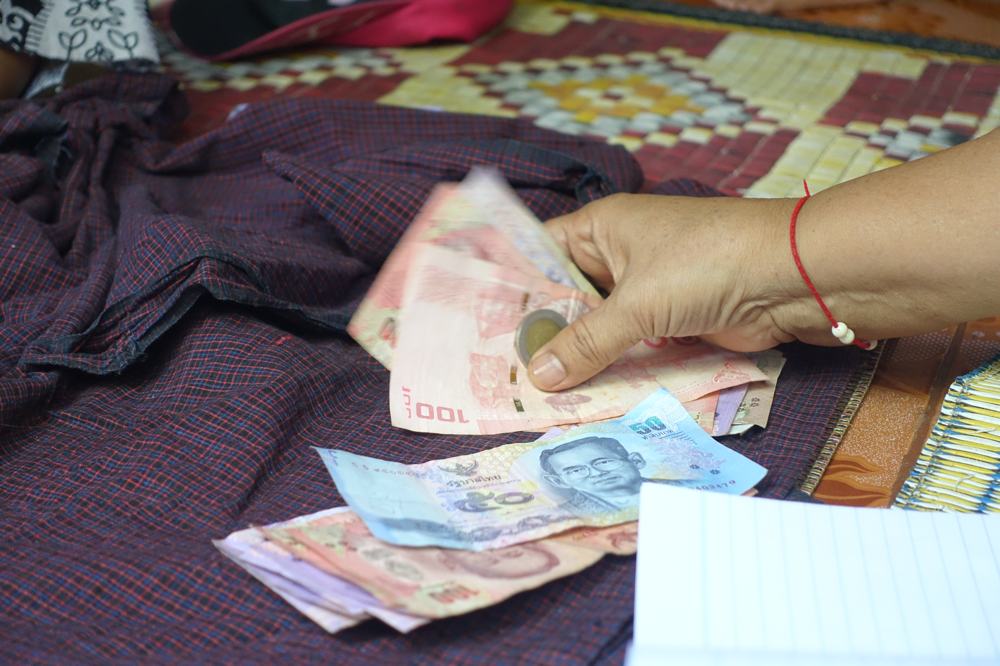 "The groups that have completed at least one savings cycle, now they say that they don't want to spend money. They want to make sure they have money. They know I am coming next week. They use the savings schedule to organize their life. They need to make sure they have enough money to save. Now after one cycle they know they will get their money back and they're excited about it." Ching San laughs. "Everyone is happy after they get their share out."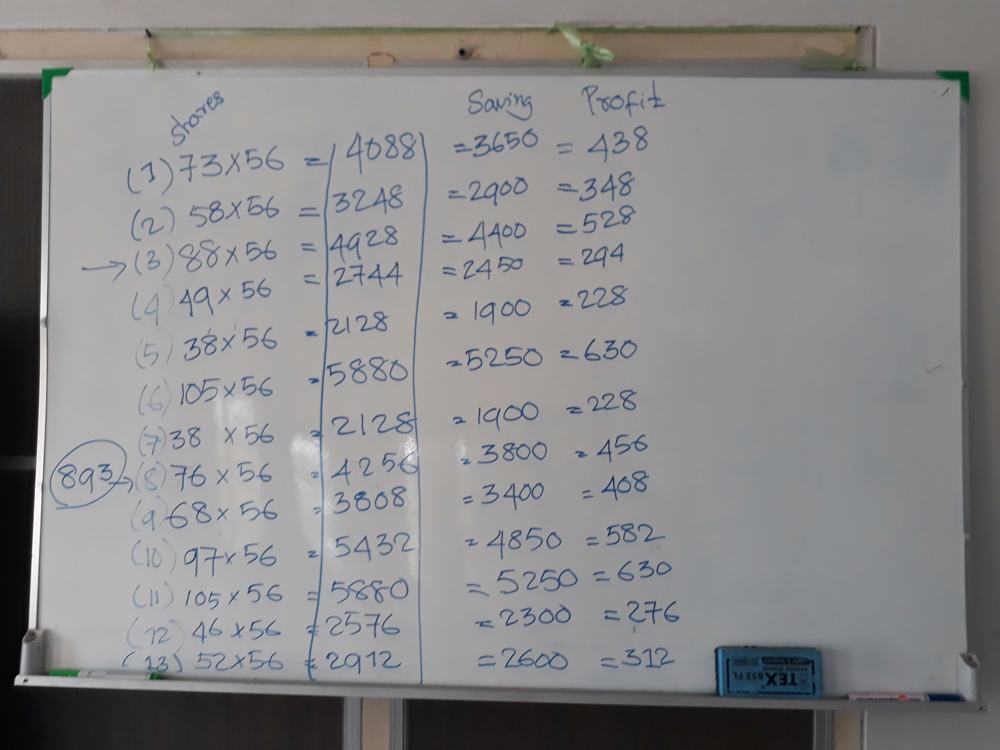 Save Families By Giving Them Bank Accounts
A savings group is the closest thing to a secure bank account that a migrant family can get. For only $60 per family, including start up costs, trainer expenses and 18 months of coaching, you could help a family have a secure way to save. Not only that, they have the opportunity to borrow money from the group to help them start a business or cover an expense. They pay a service fee, that goes back into the group savings, and every member gets a percentage of the service fee profits, based on their savings contributions.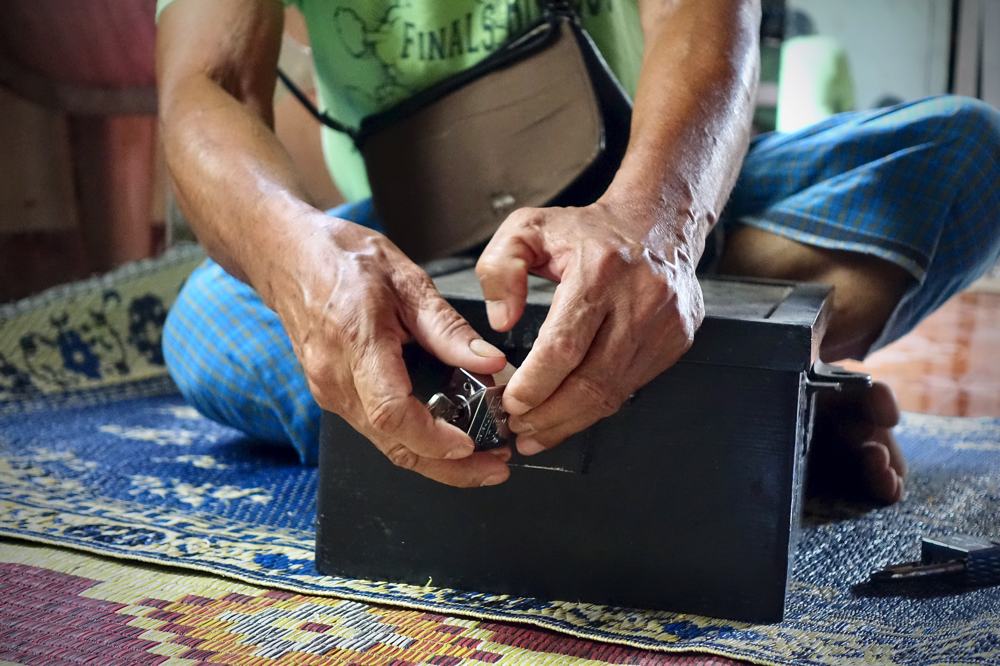 Save Families By Giving Them Bank Accounts
At the end of a savings cycle each member gets back all of their savings, plus their profits from service fees, called a share out. In one group, when they distributed everyone's money, one woman couldn't stop looking at it. She would put it in her pocket, and then take it out again, and count it again, and then put it away, and then take it out and look at it again. "Is this really mine? Can I really take it home with me? I've never held so much money before in my life!" Her savings totaled about 3,000baht ($100USD).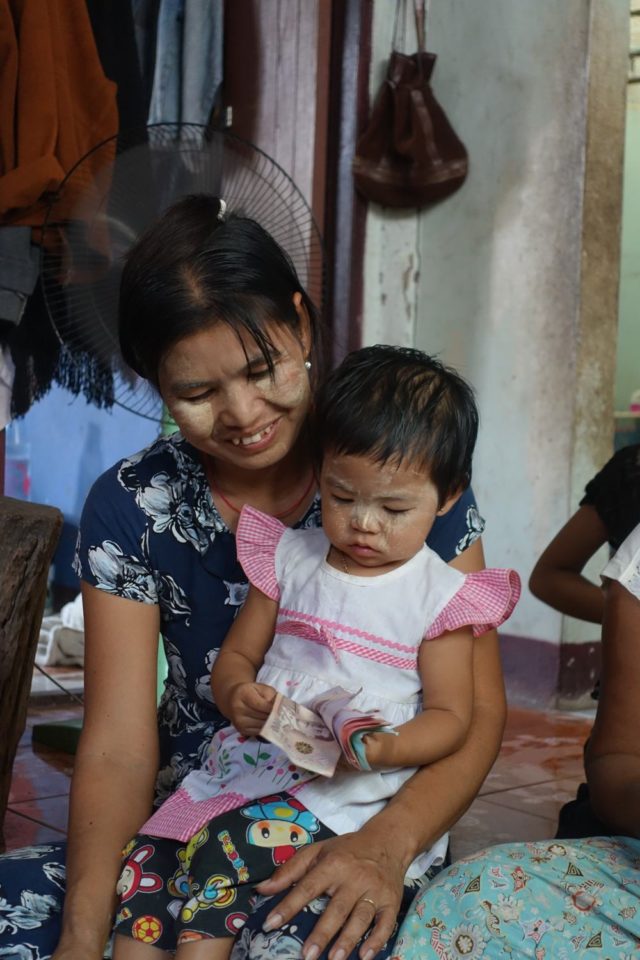 Supporting a family to join a VSLA will change their lives!
Save Families By Giving Them Bank Accounts
In this area, if a migrant family needs a loan, their only option, after they ask their neighbors, is to go to a loan shark. Loan sharks here charge 20% interest per month! If a family has a financial emergency and needs to borrow to get through it they often end up in a spiral of debt that they may never escape from.
There is a huge demand right now for financial security that you can fill. Families deeply understand the need for secure savings structures. Please help us meet this demand to help families make themselves stronger.
For $20,000 we could double the number of savings groups we can offer within 6 months helping an additional 340 families. These families will have access to life changing savings and loan opportunities. It includes start up costs, trainer salaries, and 18 months of coaching for each VSLA. Groups go on to save together for years after the coaching period ends.
Your one time gift of $60 will pay for one family to join a savings group, including start up costs, trainer salary, and 18 months of savings coaching. Giving families bank accounts can save them in a crisis and gives them the tools to build their own financial security for the future.
Save Families By Giving Them Bank Accounts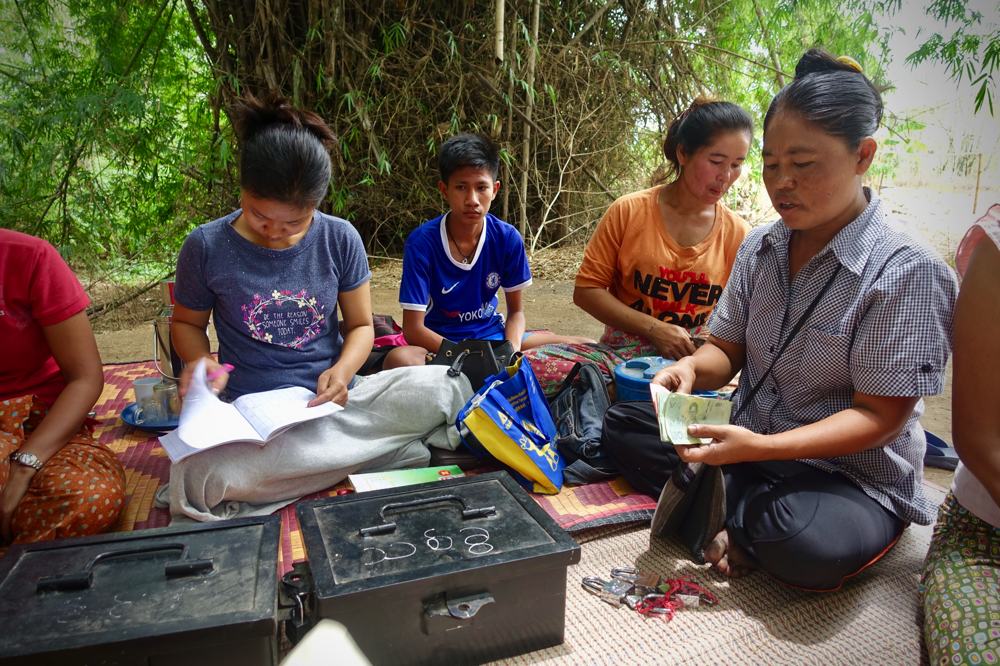 Carrien is co-founder of The Charis Project, Family Education Curriculum Developer, and mom of 6.
You can get her free mini-course on Making Your Family More Resilient here.