When you meet Bird you'll immediately notice his big smile and easy going manner. Born in Burma, Bird suffered great loss at an early age when his father died due to the ongoing violence and conflict in the region. Because of this Bird and his mother moved to a monastery where Bird spent his early childhood.
At the age of twelve Bird's came to Thailand with his older brother, seeking a better life. He attended a boarding school for migrant children. During his time at the school he not only got his education but he also learned to play football, one of his great passions. Having his older brother at the same school helped make the transition easier for Bird. It was during this time Bird developed a strong relationship with his brother that has continued to this day.
Before joining The Charis Project, Bird worked as a barista at a popular coffee shop in Mae Sot. Aaron met Bird there and saw potential in the young barista which led to eventually hiring Bird for The Charis Project. Bird's openness and love for family made him a good fit for The Charis Project's community outreach programs.
Able to speak four languages, Burmese, Thai, English, and a bit of both Karen dialects, Bird enjoys employing these skills to help local Burmese families. He teaches them to read and write Burmese, as well as assisting them in Thai lessons. Bird believes that they will have greater opportunities for employment that will in turn empower them to rise above the poverty line and get on their feet.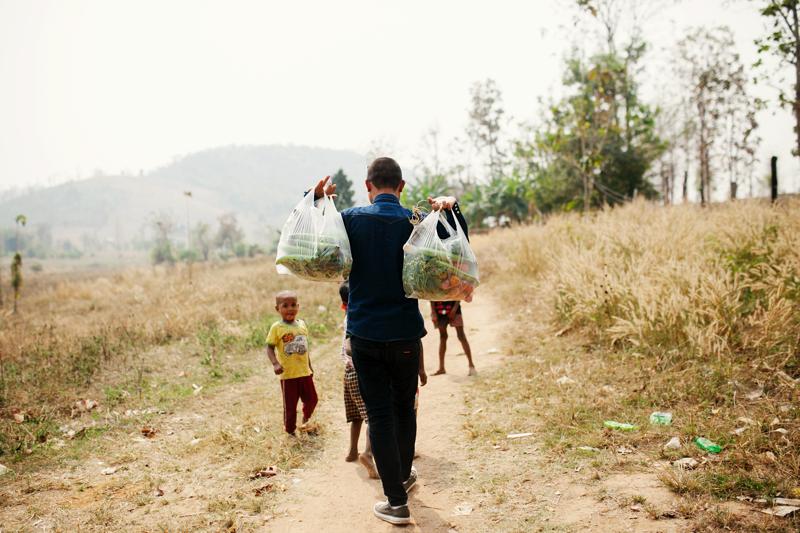 One day Bird would like to open his own coffee shop in Mon State, Burma, that would provide jobs for people in need, and in turn help to transform the local community.