"When I was a child, I was an ambitious student. I dreamed of becoming an electrical engineer one day. But my parents and grandparents weren't supportive of my dreams, and ignored my achievements at school. I didn't even get to attend the award ceremony when I won first prize in Grade-4. In the end I gave up on my education and dreams. I left school after Grade-6 and started working."
"I ran away from home a lot when I was a child because my grandfather punished me very harshly, even for small mistakes."
Seng Mai is now 23 years old, and the father of a young son.
"We have 4 family members including me, my wife, our son, and my uncle living together at my house. I am working at a restaurant and my wife is a kitchen helper at another restaurant. Our son is studying at a Thai school. "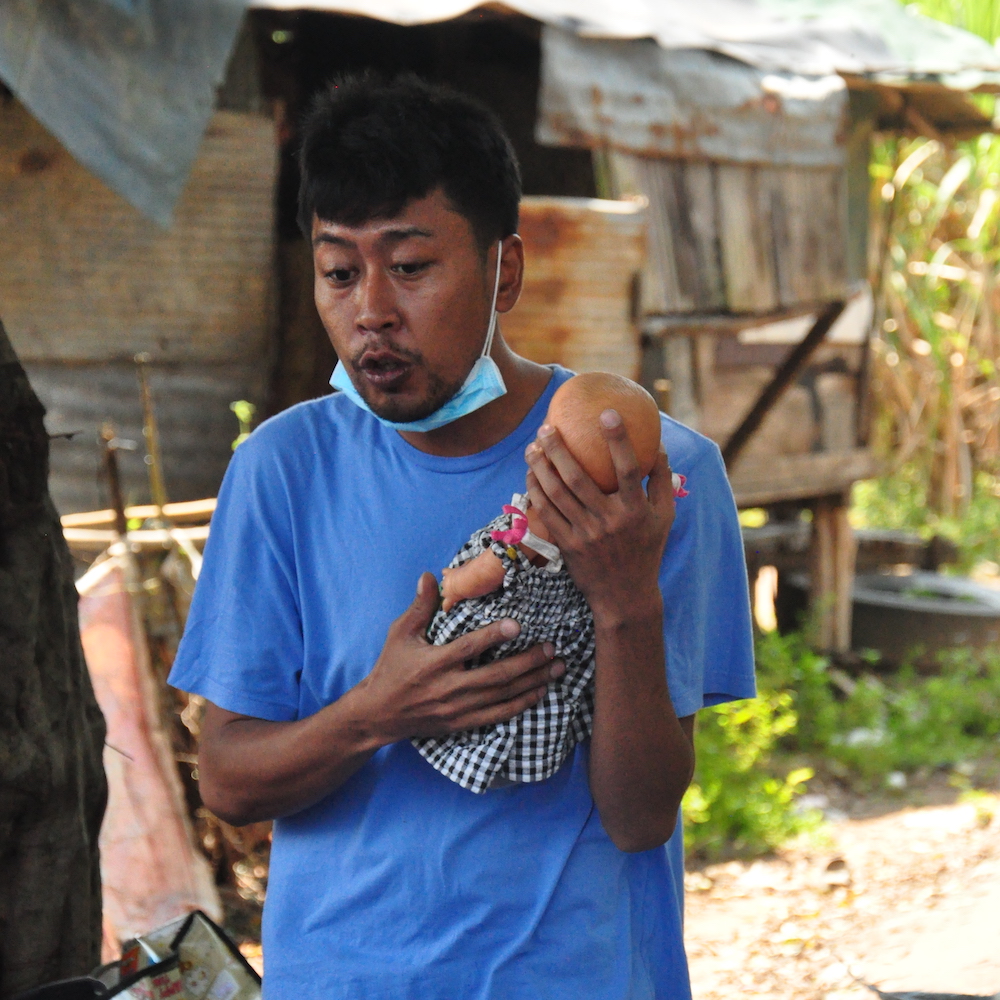 I don't want my son to have the same experiences that I had as a child." Seng Mai continued. "I want to raise him with support and love. From the Early Childhood Development and Positive Parenting trainings I have learned how to be a good parent, lead my child in the right way, and be mindful of his mental well-being and personal growth. I also learned how to guide him well to help him achieve his goals in life."
"My son is a curious child who asked a lot of detailed questions. I am happy to answer them patiently. I do not want my son to experience childhood traumas like I did, so I will continue learning parenting skills and protect my family."
"I really like all the training provided by Shade Tree Organization. My favorite phrase from Early Childhood Development training is 'How would you feel if someone tore something you value? It feels the same for the children when you ignore their value, so we need to treat them like they have value too.'"
When you teach parents how to support and strengthen their children you are transforming the future of a whole generation!
Carrien is co-founder of The Charis Project, Family Education Curriculum Developer, and mom of 6.
You can get her free mini-course on Making Your Family More Resilient here.